If an NFL offensive coordinator wants to add an explosive element to his game plan next season, I would suggest taking a long, hard look at Northern Illinois QB Jordan Lynch. The Huskies' star is one of the most explosive offensive players in college football, with a unique set of skills that makes him a nightmare to defend on a weekly basis despite his diminutive dimensions.
Week 10: Top QB performances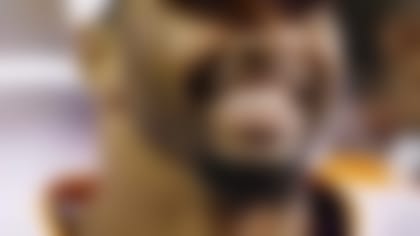 Clemson's Tajh Boyd played barely more than one half against Virginia but put up monster numbers in the top QB performance in Week 10 of college football. **More ...**
At 6-0, 216 pounds, Lynch is an elusive playmaker with a shifty running style that makes him difficult to corral on the perimeter. Additionally, he is a hard-nosed runner with the toughness to blow through arm tackles from linebackers and defensive backs in the hole. Consequently, Lynch ranks fourth in the FCS with 1,150 rushing yards, and he has scored 12 touchdowns on the ground. This comes on the heels of an 1,800-yard season that ranked behind only Ka'Deem Carey, Stefphon Jefferson and Montee Ball among FCS runners.
Lynch is completing over 63 percent of his passes, with a 19:5 touchdown-to-interception ratio. Those numbers are indicative of an efficient passer with a complete mastery of his offensive scheme. Of course, NFL scouts rely on the eyeball test, which puts his arm talent and passing skills under the scope.
Watching Lynch throw the ball around at the Manning Passing Academy, I would rate his arm strength and talent as average. He doesn't put a lot of zip or velocity on his passes, and he showed adequate range on the deep balls. He struggled to push the ball more than 50 yards down the field with accuracy and touch. This would place him among the middle of the pack among NFL hopefuls in the 2014 class.
On tape, Lynch is superb working the short to intermediate passing game. He gets the ball out of his hands quickly and routinely hits his receivers within the strike zone on short throws. He is especially effective on play-action passes to receivers on skinny post routes down the middle. Although Lynch consistently connects on these throws, most of the balls are slightly off target or underthrown. Moreover, he would seemingly struggle to make these highly contested throws against elite defenders at the next level.
Given my assessment of Lynch's skills as a runner and passer, I believe he is destined to make a position change as a pro. He simply is not a talented enough passer to make it as a classic quarterback, yet he is so explosive as a runner that there is definitely a place for Lynch in the NFL. That's why I believe he should follow the blueprint of Denard Robinson, the former Michigan QB and current Jacksonville Jaguars rookie, and enter the league designated as an offensive weapon. He could contribute to an offense as a running back-wide receiver and also serve as quarterback on trick plays or in Wildcat formation. Additionally, Lynch could emerge as an intriguing option as a return specialist in the kicking game.
With NFL coaches always searching for players capable of handling multiple roles, Lynch's potential versatility could help carve out a nice NFL career, similar to those of Josh Cribbs, Julian Edelman, Armanti Edwards and a host of other dynamic college quarterbacks who have made similar transitions.