This season is turning out to be a big test for USC junior WR Marqise Lee. The game is not coming to him as easily as it did in his first two seasons. He has battled injuries and had to help break in an inexperienced quarterback early in the season.
It has been a difficult stretch, but he's passing that test. I'm even more impressed by Lee's intangibles than I was heading into the season and I think he's going to be no less than the second-highest-rated receiver on most draft boards if he decides to declare for the draft after this season.
Week 13: The next NFL great?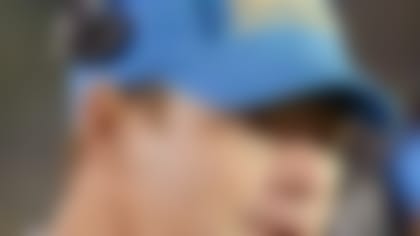 Marqise Lee has made quite an impression on a rival head coach. UCLA's Jim Mora says the USC WR reminds him of a legendary Indianapolis Colts WR. **More ...**
His numbers are not as good as they were last season, when he won the Biletnikoff Award, but I think every aspect of his game is coming along.
I wanted to see better focus out of him this season. He spent too much time last season pleading with officials for calls instead of focusing on things he could control. I've asked around the USC program, and there hasn't been any of that this year. He's also showing excellent toughness this season. The shin injury he suffered vs. Stanford was supposed to keep him out of the game, but he went back in and made a key fourth-down catch in the fourth quarter to set up the game-winning field goal. When he injured his knee earlier in the season, he could have shut it down, but he didn't, and when he returned after aggravating the injury against Utah, he lit up Oregon State for five catches, 105 yards and a touchdown in a USC victory.
Lee is willing to be coached, and he's not above learning from his younger teammates. He started studying fellow Trojans WR Nelson Agholor this year and is working more like him to refine his route-running. It has been neat to watch a kid as talented as Lee say, "I need to add something to my game and I need to practice better."
He's willing to do the dirty work when he doesn't have the ball, too. He runs his routes well even when the ball isn't coming his way and blocks well on the perimeter in the run game. His body control is terrific and he competes for the ball.
He does everything a team would want.
We have yet to see Lee's best days. I think he'll put on a show at the combine if he decides to enter the draft after the season. I think he'll run an incredible time. I think he'll leap terrific heights.
I'll be shocked if he doesn't have some of the best results among receivers if he chooses to make this his final college season.