As the dust settles following the 2013 NFL Draft, Bucky Brooks is taking a division-by-division look at how each team fared, handing out grades and highlighting notable picks. He tackles the NFC South below. Click here for other divisions.
The Atlanta Falcons rode a high-powered offense to catapult to the top of the division. The speed and quickness of the Falcons' top skill players overwhelmed opponents, changing the way division rivals are constructing their respective rosters. Rather than focusing on adding firepower to their own lineups, the New Orleans Saints, Carolina Panthers and Tampa Bay Buccaneers are upgrading their defenses. How well their draft classes perform could ultimately determine the division champ in 2013.
The changing nature of the pro game makes it imperative to have a deep-middle defender with cover skills and instincts. Safeties must display the capacity to cover receivers and tight ends in space. Vaccaro certainly has those skills after serving as a nickel defender for the Longhorns during his final season. He is a rare safety with corner-like instincts and movement skills. Most importantly, Vaccaro is a cerebral player with the awareness and anticipation to make plays between the hashes. With more teams utilizing the tight end as a primary option in the passing game, Vaccaro will be a valuable piece for a Saints defense looking to dramatically improve against the pass.
The Falcons have an obvious need at tight end with Tony Gonzalez likely to retire at season's end. Although Toilolo technically fills the void based on his experience at the position, he is truly a run blocker with limited skills in the passing game. He lacks the athleticism and movement skills to run away from defenders in coverage and is inconsistent catching the ball. For a team in need of a young tight end to develop as a successor to Gonzalez, the decision to settle on Toilolo certainly raises some eyebrows.
Casserly: Draft steals on each day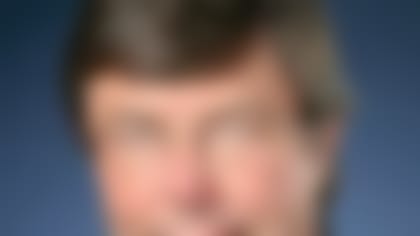 Which players are bound to outperform their draft slots? Charley Casserly identifies 10 value picks to keep an eye on. More ...
The former Oklahoma standout has the talent to become a No. 1 receiver, but questions about his maturity led to a dramatic slide down draft boards across the league. However, Stills steps into a perfect situation that should allow him to develop and thrive as a playmaker. Sean Payton loves to feature multi-faceted receivers in the passing game, which makes Stills an ideal candidate to get plenty of touches in his rookie season. With Drew Brees adept at spreading the ball around, it is quite possible Stills enjoys a season of 50-plus catches early in his career.
Note: Click on team names to see complete draft classes.
CAROLINA PANTHERS:Ron Rivera needs to rectify the Panthers' leaky defense to help the team make a run at the postseason. The defensive-minded head coach took steps to remedy the problem by adding two defensive tackles in the early rounds. Star Lotulelei and Kawann Short add size, strength and power to the front line. Additionally, they are instinctive players with the capacity to make plays against the run or pass. Short, in particular, is a dynamic rusher with the first-step speed and quickness to wreak havoc on the interior. Kenjon Barner joins a crowded backfield, but adds some sizzle with his crafty game. GRADE: C+
NEW ORLEANS SAINTS: The Saints needed to address their suspect defense if they look to reclaim their spot at the top of the division. Payton took care of the unit's biggest need by claiming Vaccaro in the first round. John Jenkins gives the team a big, imposing presence at nose tackle, which is essential to making Rob Ryan's 3-4 work. Offensively, the Saints scored a major coup by landing Terron Armstead in the third round. He is one of the most athletic blockers in this draft class, with immediate starting potential. And Stills could be a sleeper pick who pays huge dividends as a versatile receiver in the passing game. GRADE: B
TAMPA BAY BUCCANEERS: Mark Dominik traded away the Buccaneers' first-round pick to land Darrelle Revis. Although a torn ACL could prevent the perennial Pro Bowler from regaining his stellar form, it's a worthwhile gamble based on the potential. Johnthan Banks is a talented cover corner with outstanding ball skills. He is a little speed-deficient, but his game is so refined that he should be a productive pro. William Gholston is an underrated edge player with intriguing physical tools. If coach Greg Schiano can push the right buttons, he could be a difference maker along the line. In the end, the Buccaneers' draft will be judged on how well Revis returns to health. If he re-emerges as the premier player at his position, the Bucs will come away pleased. GRADE: B-