Ranking the bowl teams' prospects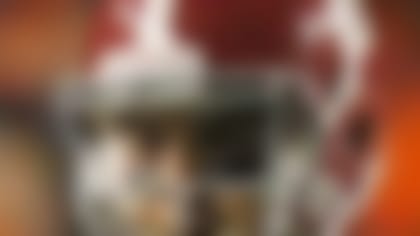 From Alabama all the way down to Navy, Bucky Brooks ranks every bowl team -- all 70 of them -- based on the quality of each team's top NFL draft prospects. More ...
Not so, according to one NFC personnel executive that spoke with NFL Media reporter Albert Breer.
"I like him, but he's not a first-round talent. His athletic ability and arm strength, he's just not dynamic," the executive said.
Carr has thrown for an FBS-leading 4,866 yards and 48 touchdowns against seven interceptions this season, but an AFC general manager downplayed the level of competition against which Carr compiled those gaudy numbers and pointed to several areas of his game that need to be refined.
"Good arm, accurate, quick release, but he's not in a pro offense," the general manager said. "He needs to develop better awareness, anticipation and pocket presence. He can help himself in the bowl game and Senior Bowl."
How Carr fares Saturday in the Las Vegas Bowl against a USC defense with future professionals at all three levels could go a long way toward assuaging the fears of those evaluators, especially taking into account an NFL-caliber pass rush.
If Carr can hang in the pocket, handle the pressure and continue throwing darts down the field to his three dynamic wide receivers in Davante Adams, Isaiah Burse and Josh Harper and forgotten tight end Marcel Jensen, expect for much of the criticism directed at Carr to quiet.