National Signing Day brought with it plenty of intrigue for college football fans, but no surprises when it comes to which schools finished on top. Defending national champion Alabama won another title of sorts with the No. 1-rated signing class by Rivals.com.
Here is a look at the top 10 signing classes according to Rivals.com: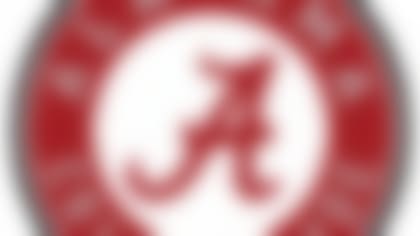 Signees rated four or five stars: 15
Top recruits: OL Charles Baldwin (Brooklyn, N.Y./JuCo); LB Ben Davis (Gordo, Ala.); OL Jonah Williams (Folsom, Calif.)
Fitting in: The Crimson Tide thin at running back? Believe it. There is very little experience returning and although sophomore Bo Scarborough is another promising power back, there will be plenty of practice reps available for younsters.
The skinny: The Crimson Tide enjoyed a late rush of commitments from top prospects on signing day. While the coaching staff surely expected most of them, it was unclear where Alabama might land in recruiting rankings until Wednesday. As it turned out, Nick Saban pulled yet another elite class.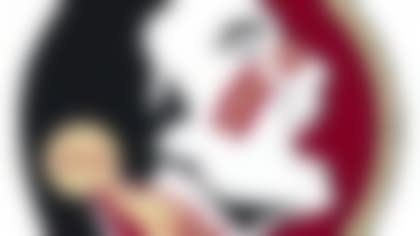 Signees rated four or five stars: 19
Top recruits: DB Levonta Taylor (Virginia Beach, Va.); LB Dontavious Jackson (Houston); WR Keith Gavin (Crawfordville, Fla.)
Fitting in: The Seminoles need to build some depth at quarterback. After losing a couple of younger quarterbacks to a dismissal and a transfer, the options behind Sean Maguire aren't as promising as a program like FSU should command.
The skinny: The Seminoles concentrated heavily on the defensive side of the ball with this class, loading up on potential replacements for a depth chart that will have its share of voids in spring practice. Taylor is FSU's lone five-star signee.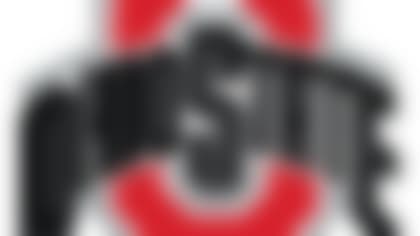 Signees rated four or five stars: 17
Top recruits: DE Nick Bosa (Ft. Lauderdale, Fla.); LB Keandre Jones (Olney, Md.); WR Austin Mack (Ft. Wayne, Ind.)
Fitting in: The Buckeyes are going to reload at their share of positions, but for an area where a freshman might have the best chance to impact things, why not wide receiver? OSU waves goodbye to senior Braxton Miller and early entry juniors Michael Thomas and Kalin Marshall, its top three receivers, and there is room for new faces.
The skinny: It shouldn't come as a surprise that roughly a year removed from a national championship, coach Urban Meyer collected one of the nation's top signing classes. After the team lost nine players to early draft entry, opportunities for newcomers should be unusually high for a program of OSU's stature. Bosa, the younger brother of top NFL draft prospect Joey Bosa, and Jones, are the Buckeyes' five-star signees.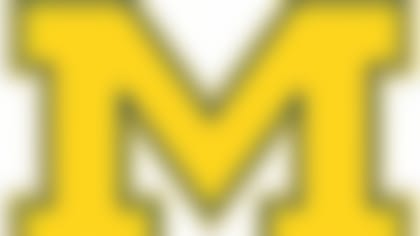 Signees rated four or five stars: 16
Top recruits: DL Rashan Gary (Paramus, N.J.); DB Lavert Hill (Detroit); RB Kareem Walker (Wayne, N.J.).
Fitting in: De'Veon Smith brought plenty of toughness, but not much explosiveness to the running back position in Jim Harbaugh's first year as coach. The Wolverines offense needs more of a big-play threat in the backfield, and running back is a position where freshman can more easily contribute.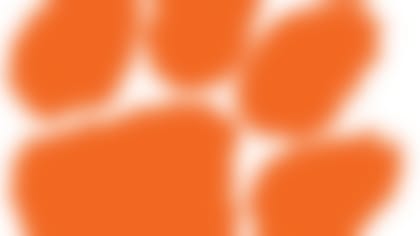 Signees rated four or five stars: 13
Top recruits: LB Tre Lamar (Roswell, Ga.); DL Dexter Lawrence (Wake Forest, N.C.); WR Cornell Powell (Greenville, N.C.)
Fitting in: The Tigers are going to have quite a few new faces in the secondary next year. Be they returning players or incoming ones, competition will be wide open. ... The defensive line will experience plenty of turnover, as well.
The skinny: Dabo Swinney's recruiting prowess knows few peers. The Tigers picked up three five-star recruits and flashed more national appeal with this class than usual (only three in-state signees). Reaching the national championship game certainly didn't hurt recruiting efforts, either. Clemson's place as a contender in the ACC, at least by any indications this class provides, is secure for the future.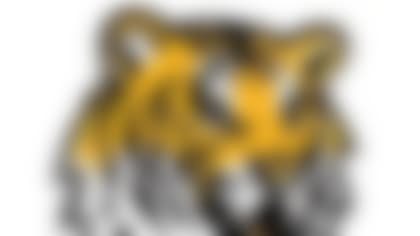 Signees rated four or five stars: 15
Top recruits: DL Rashard Lawrence (Monroe, La.); WR Drake Davis (Bradenton, Fla.); DB Kristian Fulton (Metairie, La.)
Fitting in: Although Brandon Harris appears poised for a strong finish to his LSU career, one reliable quarterback is never enough. That's especially true at LSU, where the program has struggled for consistency at the position under Les Miles.
The skinny: One can only wonder whether this class would have finished even higher had the Tigers' administration not given recruits every reason to wonder if LSU coach Les Miles would even be in charge. The decision to keep Miles, however, kept one of the nation's best recruiters in Baton Rouge, La., as well. With 16 in-state signees, LSU once again was able to compile one of the nation's top classes without venturing too far outside state borders.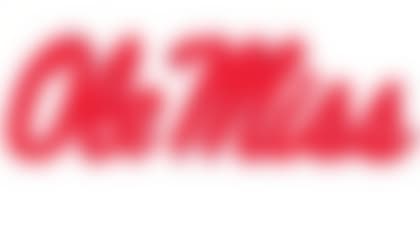 Signees rated four or five stars: 12
Top recruits: OL Gregory Little (Allen, Texas); QB Shea Patterson (Bradenton, Fla.); WR DeKaylin Metcalf (Oxford, Miss.)
Fitting in: The Rebels lose four of five starters along the offensive line, including arguably the top left tackle in the game (Laremy Tunsil). Offensive line is typically a redshirt position for incoming freshmen, but Ole Miss will have every reason to give the newcomers a strong look.
The skinny: Despite an NCAA investigation forming a cloud over the program, the news of which was poorly timed for the Rebels, coach Hugh Freeze was able to hold together a fabulous signing class. Three years ago when Freeze signed the class that brought Ole Miss Laremy Tunsil, Robert Nkemdiche and Laquon Treadwell -- who could all be chosen in the first round of the NFL draft this year -- critics wondered if Freeze could mount another such class behind it. He's done it with this one.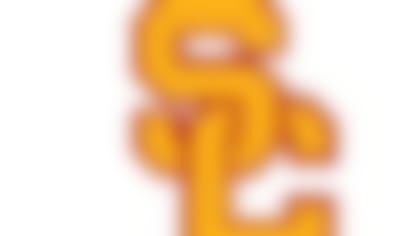 Signees rated four or five stars: 13
Top recruits: DB Jack Jones (Long Beach, Calif.); WR Tyler Vaughns (LaPuente, Calif.); D Connor Murphy (Phoenix)
Fitting in: USC must find a new quarterback in 2016 and will have to replace star LB S'ua Cravens, as well. The Trojans could also use some immediate help for its pass rush.
The skinny: New coach Clay Helton added half a dozen wide receivers in this class as he searches for the next star in USC's long line of standout pass catchers. Among them, Vaughns enters college with the most hype as a five-star recruit. Jones, one of the nation's top defensive back recruits, figures to get a long look in the Trojans secondary in preseason practice as well.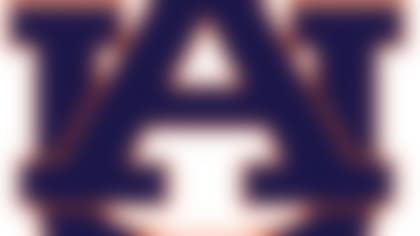 Signees rated four or five stars: 12
Top recruits: DE Marlon Davidson (Greenville, Ala.); WR Kyle Davis (Lawrenceville, Ga.); DL Antwuan Jackson (Ellenwood, Ga.)
Fitting in: Auburn could use an infusion of talent at the wide receiver position. Coach Gus Malzahn's offense begins with the rushing attack, but it needs the next Sammie Coates to find his way into prominence on the Plains. Signee Nate Craig-Myers, a 6-4, 220-pound playmaker from Tampa, could be that player.
The skinny: Who will the next quarterback be at Auburn? It's a question fans are wondering after the Tigers struggled in the passing game in 2015. The answer could be four-star recruit John Franklin III of Scooba, Miss., one of two quarterback signees in Malzahn's class. Best name in the class? DB Marlon Character of Atlanta.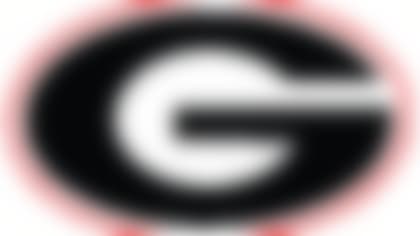 Signees rated four or five stars: 13
Top recruits: QB Jacob Eason (Lake Stevens, Wash.); ATH Mecole Hardman (Bowman, Ga.);
Fitting in: Quarterbacks and receivers are areas of need for the Bulldogs, both of which were evident in 2015. New coach Kirby Smart will no doubt field a wide-open quarterback race in spring practice and, if needed, in fall camp as well.
The skinny: New Georgia coach Kirby Smart managed to maintain one of the nation's top classes despite serving as Alabama's defensive coordinator until three weeks ago. For a few weeks before that, he was having to manage Georgia's recruiting on the side. Nevertheless, one of the nation's elite quarterbacks (Eason) and some prime defensive talent bought a ticket for the Kirby Smart ride.