The SEC and Big Ten championship games will have a direct impact on who gets into the BCS championship game, so it's no surprise that they are Nos. 1 and 2 in our top 10 games of Week 15.
Projecting every bowl game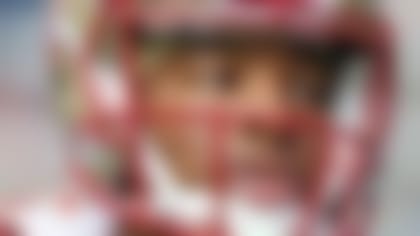 For the first time all season, Alabama has fallen out of the top two in the BCS standings, giving Florida State a new title-game opponent in our latest bowl projections. More ...
Seven scenarios remain for the BCS, but for Auburn and Missouri, Saturday's showdown boils down to this: The winner stays alive for the title game, the loser is eliminated.
For Ohio State, the situation is much simpler: Beat Michigan State on Saturday, and the Buckeyes are in the national championship game.
Here are our top 10 games in Week 15 of college football.
10. Conference USA championship game: Marshall at Rice, Saturday, 12 p.m. ET, ESPN2
The skinny: This game will kick off at 11 a.m. local time in Houston. Marshall has one of the most prolific offenses in the nation -- ninth in total offense at 513.3 yards per game and sixth in scoring offense at 44.6 points per game -- and is led by junior QB Rakeem Cato (6-foot, 188 pounds) and junior WR Tommy Shuler (5-7, 190), who played together in high school at Miami Central. Cato needs to add bulk but has a good arm and has tossed 34 TD passes. Senior TE Gator Hoskins (6-2, 244) is a good receiver and solid blocker who should be a third-day draft pick as an H-back. Rice has the best defense in the league, headed by CBs Phillip Gaines (6-1, 185) and Bryce Callahan (5-10, 180). Gaines is a potential third-day draftee. Sophomore DT Christian Covington (6-3, 295) is a star on the rise and a difference-maker in the middle. The Owls love to run the ball, and their best offensive player is TB Charles Ross (6-1, 235), who has rushed for 1,143 yards and is a potential late-round draft pick. The same goes for senior K Chris Boswell, who has the strongest leg in the nation. He has 13 50-plus-yard kicks in his career, and 54 of his 70 kickoffs this season have been touchbacks.
Week 14: Top QB performances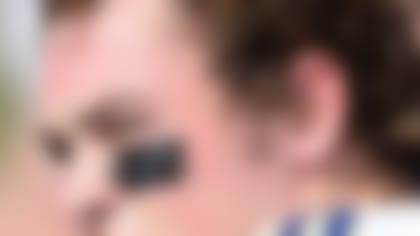 David Fales was on top of his game in his much-anticipated shootout with Derek Carr and had the best QB performance of Week 14. More ...
9. Mountain West championship game: Utah State at Fresno State, Saturday, 10 p.m. ET, CBS Sports
The skinny: All Derek Carr did last week was go 38-of-51 passing for 519 yards and six touchdowns with one interception and add 32 rushing yards, and the Bulldogs still lost to end their BCS hopes. Now Fresno State returns home to host the inaugural Mountain West Conference championship game against a Utah State team that was left for dead after quarterback Chuckie Keeton hurt his knee midway through the season. Running back Joey DeMartino has carried the Aggies with 1,024 rushing yards and 12 touchdowns behind a veteran offensive line. If Carr (4,462 passing yards, 45 touchdowns against five interceptions) continues his torrid pace, Fresno State can force Utah State out of its comfort zone and take away DeMartino's ability to control the pace of the game.
8. Louisville at Cincinnati, Thursday, 7:30 p.m. ET, ESPN
The skinny: Cincinnati (9-2) still has faint BCS hopes, so it must win to keep those hopes alive. Louisville junior Teddy Bridgewater (6-3, 196) generally is considered to be the most pro-ready quarterback in the nation, and junior DeVante Parker (6-3, 209) is his best receiver. Cincy CB Deven Drane (5-11, 187) is a third-day draft prospect, as is LB Greg Blair (6-2, 252). Cincinnati leads the AAC in rushing offense despite not having a true feature back. Senior G Austen Bujnoch (6-5, 290) and junior T Eric Lefeld (6-6, 309) are stars up front. Louisville senior DE Marcus Smith (6-3, 260) is second nationally with 12.5 sacks, and his matchup with Lefeld should be excellent. Louisville has one of the best safety duos in the nation in junior FS Calvin Pryor (6-2, 208) and senior SS Hakeem Smith (6-1, 179). They will need to be stout in run support against the Bearcats. Weather will be an issue for the quarterbacks; rain and temperatures in the 40s are expected.
7. MAC championship game: Bowling Green vs. Northern Illinois (in Detroit), Friday, 8 p.m. ET, ESPN2
The skinny: It's NIU senior QB Jordan Lynch's last chance to make an impression on Heisman voters. It's also a chance for NIU (12-0) to nab a BCS berth for the second season in a row. Lynch (6-0, 216) is fourth nationally in rushing (146.3 yards per game) and has a shot at becoming the first player in NCAA history with 2,000 rushing yards and 2,000 passing yards in the same season; he has 1,755 rushing yards and two games left. SS Jimmie Ward (5-11, 192) is a big hitter who covers a lot of ground; he already has accepted a Senior Bowl invitation. Bowling Green (9-3) is seventh nationally in total defense, and all 11 starters on that side of the ball are upperclassmen. S Jerry "BooBoo" Gates (5-11, 219) has third-day draft potential, as does TE Alex Bayer (6-4, 257). Sophomore TB Travis Greene (5-10, 181) is the key to the Falcons' offense.
6. ACC championship game: Duke vs. Florida State (in Charlotte), Saturday, 8 p.m. ET, ABC
The skinny: A victory puts Florida State (12-0), which is No. 1 in the BCS standings this week, into the BCS championship game. A win by Duke (10-2) would be one of the biggest upsets in recent sports history. FSU is loaded offensively, with pro prospects everywhere. Redshirt freshman QB Jameis Winston (6-4, 228) makes everything go, but he gets ample help from WRs Rashad Greene (6-0, 180), Kenny Shaw (6-0, 170) and Kelvin Benjamin (6-5, 234), TE Nick O'Leary (6-3, 248), T Cameron Erving (6-6, 320), C Bryan Stork (6-4, 300), TB Devonta Freeman (5-9, 203) and G Tre Jackson (6-4, 330). Shaw and Stork are seniors, Benjamin a third-year sophomore and the others juniors. Defensively, senior CB Lamarcus Joyner (5-8, 190), senior LBs Christian Jones (6-4, 235) and Telvin Smith (6-3, 218) and junior DT Timmy Jernigan (6-2, 296) are the standouts. Despite its record, Duke has no high-caliber pro prospects -- or, frankly, many pro prospects at all. The Blue Devils run effectively, and guards Dave Harding (6-4, 285, a senior) and Laken Tomlinson (6-3, 320, a junior) are the key guys up front. WR Jamison Crowder (5-9, 175) isn't a burner, but he has good hands and runs precise routes. Senior CB Russ Cockrell (6-0, 180) went into the season as a likely third-day pick, but he has been inconsistent this fall. The only way FSU loses this is if it gets sloppy and turns it over four or five times. FSU is 18-0 against Duke all-time and beat the Blue Devils by a combined 89-23 in 2011 and 2012.
5. Texas at Baylor, Saturday, 3:30 p.m. ET, Fox
The skinny: When the Longhorns pass rush, led by senior defensive end Jackson Jeffcoat, is stampeding into the backfield, Texas is tough to beat. But Mack Brown's bunch didn't have a sack in any of its three losses this season, and if there's no pressure on Baylor quarterback Bryce Petty (3,557 passing yards, 28 touchdowns against two interceptions this season), the redshirt junior can pick apart any defense. With Bears safety Ahmad Dixon suspended for the first half because of a targeting ejection last week, look for Texas to use play-action to exploit his replacement and attack vertically with standout senior receiver Mike Davis.
4. Oklahoma at Oklahoma State, Saturday, 12 p.m. ET, ABC
The skinny: Clint Chelf has been nothing short of sensational for Oklahoma State in wins over Texas and Baylor, throwing for 567 yards and five touchdowns with one interception and adding three rushing touchdowns. Another efficient, composed performance in Bedlam would give the Cowboys a Big 12 title, but their in-state rivals have other ideas. Oklahoma will need to run the ball with dual-threat quarterback Trevor Knight and senior running back Brennan Clay, which puts the onus on center Gabe Ikard to make the right calls and keep defensive tackle Calvin Barnett out of the backfield. An Oklahoma State win will send the Cowboys to the Fiesta Bowl for the second time in three seasons.
3. Pac-12 championship game: Stanford at Arizona State, Saturday, 7:45 p.m. ET, ESPN
The skinny: The Cardinal decisively thumped the Sun Devils for three quarters in a 42-28 win in September. Now they meet again in the Pac-12 championship game for a berth in the Rose Bowl. The Arizona State defense was shredded by quarterback Kevin Hogan's efficient passing and running back Tyler Gaffney's 87 rushing yards and two touchdowns, but defensive tackle Will Sutton and outside linebackers Carl Bradford and Chris Young have hit their stride in recent weeks, totaling 17.5 tackles for loss and 8.5 sacks over the last four games. As for the always stout Stanford front seven, it will need to keep quarterback Taylor Kelly in the pocket and shut down sophomore running back D.J. Foster (124 rushing yards, two touchdowns against Arizona in relief of injured starter Marion Grice). The difference could be the venue. Stanford has been erratic on the road, scuffling at Army, losing at Utah and USC and barely escaping at Oregon State. Arizona State, on the other hand, has impressive wins over the Trojans, Washington and Arizona at home, in addition to that wonky result over Wisconsin.
2. Big Ten championship game: Michigan State vs. Ohio State (in Indianapolis), Saturday, 8 p.m. ET, Fox
The skinny: A victory puts No. 2 Ohio State (12-0) in the national title game; Michigan State (11-1) seems destined for the Rose Bowl regardless. The Buckeyes have set all sorts of school offensive records this season. Junior QB Braxton Miller (6-2, 215) and senior RB Carlos Hyde (6-0, 235) lead a powerful ground game. Senior OT Jack Mewhort (6-6, 308) is the star up front. There is no elite receiver, but junior Devin Smith (6-1, 198) and senior Corey "Philly" Brown (6-0, 190) are a solid duo. The front four on defense has been a big surprise, and junior DT Michael Bennett (6-3, 285) has been much better than expected. Junior LB Ryan Shazier (6-2, 230) is a big-timer who is toying with going pro; he has 22 tackles for loss. The secondary has been a problem. Junior CB Bradley Roby (5-11, 192) has a ton of talent, but he hasn't always showed it this fall; he already has announced he is going pro. Michigan State leads the nation in total defense, but the Spartans haven't played an offense nearly as good as Ohio State's. There are prospects everywhere on Michigan State's defense. Keep an eye on senior LBs Denicos Allen (5-11, 218) and Max Bullough (6-3, 245), senior CB Darqueze Dennard (5-11, 197), senior SS Isaiah Lewis (5-10, 208) and third-year sophomore DE Shilique Calhoun (6-4, 250). Michigan State's offense is centered on its ground game, and junior Jeremy Langford has rushed for 1,076 yards and 15 TDs. There is no true go-to receiver, and sophomore QB Connor Cook (6-4, 218) is an inconsistent passer.
1. SEC championship game: Auburn vs. Missouri (in Atlanta), Saturday, 4 p.m. ET, CBS
The skinny: There should be plenty of scoring in this one, with two of the league's most prolific offenses clashing under the ideal offensive conditions of turf and dome. But they'll go about it in vastly different ways. Auburn leans on a prolific rushing attack, and Missouri brings a more balanced attack. As for matchups, Missouri pass rushers Michael Sam and/or Kony Ealy will have their hands full with Auburn left tackle Greg Robinson, particularly because Auburn won't throw any more than it has to. Mizzou quarterback James Franklin will have to be mindful of Auburn pass rusher Dee Ford, who unlike Ealy and Sam, should get plenty of chances to get after the quarterback. Potentially, Sam, Ealy and Ford could all be drafted next spring, making for three NFL defensive ends on the same stage Saturday. Other matchups to watch: Mizzou CB E.J. Gaines vs. Auburn WR Sammie Coates, and Mizzou WRs Dorial Green-Beckham and L'Damian Washington vs. Auburn Iron Bowl hero CB Chris Davis.