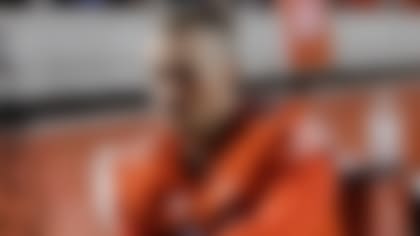 Ross Martin, Duke: So far, Martin hasn't missed a kick in 2015 -- he's 12-for-12 on field-goal attempts, including a 53-yarder, and perfect on 19 extra-point tries. He scored all of their points in a tough 9-7 win over Boston College, including a 53-yarder, keeping the Blue Devils alive in the race for the ACC Coastal title. Oh, and his uncle, "Bucky" Dahman, also played for Knute Rockne at Notre Dame -- that factoid doesn't have anything to do with Martin's play, but it's still pretty cool.
Tom Hackett, senior, Utah: The 2014 Ray Guy Award winner actually has a higher per-punt average (48.4) than he did last season (46.7). The Melbourne native learned to kick the ball playing Australian Rules Football growing up, and is now helping the undefeated Utes in the Pac-12. Hackett's forced five fair catches in 19 kicks this season, and placed eight kicks inside the 20-yard line. A punter who can change field position and pin opposing offenses deep is a great weapon.
Christian Kirk, freshman, Texas A&M: Speaking of weapons, A&M's fantastic receiver is not only an excellent receiver, leading the Aggies with 32 receptions, 519 yards, and four touchdowns, but also among the top returners in the country. With 190 punt-return yards (one score) and 227 kickoff-return yards, Kirk is a threat to score any time he touches the ball.