LOS ANGELES -- Michigan State safety Isaiah Lewis can vouch for Darqueze Dennard's status as one of the true lockdown cornerbacks in college football.
"Because I'm the safety to his side, I don't even get balls thrown my way because of that," Lewis said Friday morning during the first news conferences ahead of the Rose Bowl. "They don't want to throw in that area at all. They might want to go to his guy, and they're like, man, it's locked down, can't go over there."
Ranking the bowl teams' prospects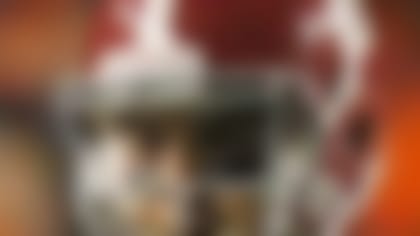 From Alabama all the way down to Navy, Bucky Brooks ranks every bowl team -- all 70 of them -- based on the quality of each team's top NFL draft prospects. More ...
Dennard has every honor to go with his exceptional senior season -- consensus All-America recognition and the Jim Thorpe and Jack Tatum awards as the top defensive back in college football -- but Stanford assistant coach Mike Bloomgren went one step further, likening him to Darrelle Revis.
"I don't want to get into comparisons, but he's a guy that does for their defense what a guy like Darrelle Revis did for ours in New York," said Bloomgren, an assistant coach with the Jets from 2007-10. "That's got a ton of value. Ton of value."
The stats back up the analogy. Dennard (5-foot-11, 197 pounds) has four interceptions and 10 pass breakups for a staggeringly brilliant Spartans pass defense. Opponents are throwing for only 167.4 yards per game, completing just 47.2 percent of their passes. Michigan State has allowed 12 touchdowns through the air, offset by 16 interceptions.
The Cardinal has wide receiver Ty Montgomery (6-2, 215) to challenge Dennard one-on-one. More important, it has a herd of offensive linemen to deploy in its punishing rushing offense, often leaving quarterback Kevin Hogan and running back Tyler Gaffney as the only non-big boys on the field.
Stanford fullback Ryan Hewitt said he has seen opposing defensive backs buckle when facing jumbo personnel taken to the extreme, but Dennard is looking forward to proving he can match that physicality.
"I don't shy away from no contact," said Dennard, who has 59 tackles and 2.5 tackles for loss this season. "I'm going to put on my big boy shoulder pads, you could say, try to play linebacker.
"I love to have the opportunity to help out the front seven when they need me to do it, and that's what I need to do," he said. "In the box, the best man whoever pushes the hardest, fights the hardest, and whoever be the toughest and has the most effort is going to win it."
Known as one of the best cover corners in the game, Dennard is looking forward to showing everyone he is one of the toughest as well.