Michigan State senior middle linebacker Max Bullough has been suspended for the Rose Bowl for a violation of team rules, the school announced in a release early Thursday morning.
Bullough's loss is a huge blow on the field (he has 76 tackles for the nation's top-ranked defense) and to the team's collective psyche (he is a team leader and two-time captain who is the team's defensive play-caller on the field).
Ranking the bowl teams' prospects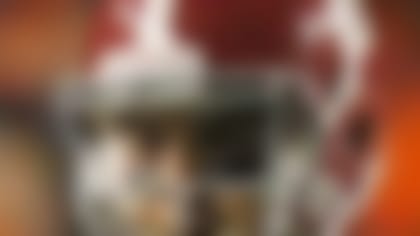 From Alabama all the way down to Navy, Bucky Brooks ranks every bowl team -- all 70 of them -- based on the quality of each team's top NFL draft prospects. More ...
In addition, the Bullough name carries vast weight when it comes to Michigan State football; his grandfather (Hank) and dad (Shane) were Spartans standouts, two of his uncles played and his younger brother, Riley, is a redshirt freshman linebacker.
"Max will forever remain a Spartan and valued member in this team's achievements," coach Mark Dantonio said in the statement announcing Bullough's suspension.
Senior Kyler Elsworth, who has played in seven games and made 10 tackles, likely will start in Bullough's place. But the drop-off should be noticeable. Bullough was a three-year starter who is a tough, physical run-stuffer -- and given Stanford's reliance on the power running game, expect the Cardinal to test Elsworth frequently.
There is a previously scheduled Michigan State news conference Thursday afternoon in Anaheim, Calif., and Bullough had been one of the players scheduled to talk. Presumably, Bullough's suspension will be a main topic of questioning.
Mike Huguenin can be reached at mike.huguenin@nfl.com. You also can follow him on Twitter @MikeHuguenin.