The announcement by former Missouri standout Michael Sam Sunday night that he is gay wasn't planned to have come until after the 2014 NFL Draft, according to his agent, but when news of Sam's sexual orientation began to leak at the Senior Bowl in Mobile, Ala., the decision was made to make it known to the public sooner.
"I think the timing of Mike's announcement was really based off of the reactions that we've received the last few weeks from not only front-office personnel, but journalists, as well. When we were in Mobile for the Senior Bowl, Michael was being approached by people left and right by people trying to break his story, and it was something Mike wanted to do after the draft originally," Joe Barkett told "NFL AM" Monday morning. "Then we kind of regrouped and discussed if Mike would still be able to do it on his terms at that point in time. And Mike and the rest of us felt that now this time was a little more appropriate where he could take control of the situation instead of being forced to tell his story after somebody else had broken it."
Barkett said representatives from several NFL clubs told him they were becoming aware of Sam's sexual orientation, as well.
"And after what happened down in Alabama, we spoke to several scouts and personnel for teams, and they all stated to us that they had an idea, but didn't know for sure," Barkett said. "And that they didn't think it would affect his draft stock very much."
NFL Media analyst Bucky Brooks projects Sam as a mid-round draft pick, and also does not believe Sam's draft status will be affected. Barkett, in fact, believes Sam's willingness to be honest about his sexual preference may serve to help it.
'Jerry Smith: A Football Life'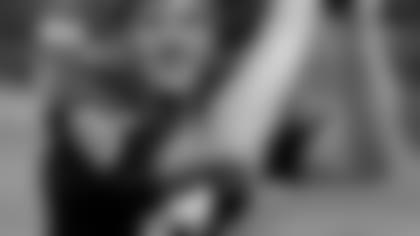 The life of gay Redskins tight end Jerry Smith will be chronicled when the special re-airs Wednesday at 9 p.m. and 12 a.m. ET.
"I personally do not (believe his status will be damaged), no. I think that it could be seen as positive with teams that he came out and was open about his sexuality and forward and honest with everyone, instead of coming out after the draft and potentially having a team claim that he was dishonest with his dealings," Barkett said.
Sam made 10.5 sacks during the regular season and added another in Missouri's Cotton Bowl win over Oklahoma State. He led the SEC in that category, as well as tackles for loss with 19, earning co-SEC Defensive Player of the Year honors, along with Alabama linebacker C.J. Mosley.