While Teddy Bridgewater's performance was the main story in Louisville's rout of Miami in Saturday's Russell Athletic Bowl, he was far from the only Cardinals player who had a big game.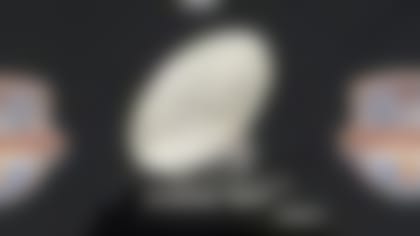 From the game that kicks off bowl season to the grand finale see who the College Football 24/7 experts like to win in every bowl game. More ...
Senior defensive end Marcus Smith had two sacks, giving him 14.5 for the season and putting him in the national lead by a half-sack over Stanford linebacker Trent Murphy; Murphy and Stanford meet Michigan State in the Jan. 1 Rose Bowl. Smith, who was a high school quarterback, has good speed off the edge and could project as an outside linebacker in a 3-4 defense at the next level. His athleticism should help him in pre-draft workouts, and he potentially could end up as a third-round selection.
Senior middle linebacker Preston Brown had seven tackles, two tackles for loss and a sack. His physical style of play makes him a potential third-day draft pick.
And wide receiver DeVante Parker, a 6-foot-3 junior who has a 42-inch vertical leap, had nine receptions for 142 yards and a TD, and tormented Miami defensive backs all night. Parker is expected to make a decision on whether he will turn pro in the next week or so.
Meanwhile, Miami senior quarterback Stephen Morris finished his Hurricanes career with an awful performance. He was 12 of 27 for 160 yards and was sacked four times. Morris has a strong arm, but he hasn't been very accurate this season, and decision-making has been an issue throughout his career. He entered the season as a potential first- or second-rounder, but unless he tears it up in workouts, he seems likely to go in the fourth round or later.
Junior linebacker Denzel Perryman, who led Miami in tackles this season, had four tackles. Perryman is expected to make a decision on going pro soon.
Mike Huguenin can be reached at mike.huguenin@nfl.com. You also can follow him on Twitter @MikeHuguenin.