LSU junior wide receiver Odell Beckham Jr. shredded the Mississippi State pass defense Saturday night with 179 yards on nine receptions, including a pair of touchdowns, in LSU's 59-26 win. It was just the latest big game for Beckham, whose production has sharply risen this season along with that of senior quarterback Zach Mettenberger.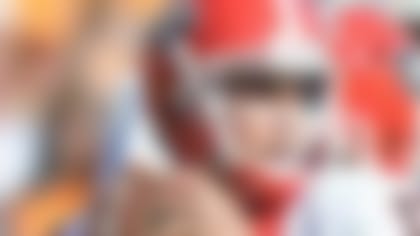 From Georgia's thrilling Aaron Murray-led overtime win to Jameis Winston's throttling of Maryland, here are the things we learned from college football's sixth weekend. **More ...**
Both of Beckham Jr.'s scores were crucial. With just 17 seconds left in the first half, Mettenberger found him for a 14-yard score that gave LSU a 28-23 lead. They struck again in the third quarter to extend the Tigers' lead to 38-26.
Beckham Jr. will be among several LSU juniors who will decide in January whether to turn pro early or return to college for another year. Draft projections on Beckham vary, although his stock will no doubt rise with more games like Saturday night's. And it never hurts to show you can reach back with one hand and catch a kickoff on the fly.
Beckham Jr. (6-0, 193 pounds) added 111 yards in kickoff returns for 290 all-purpose yards on the night. He is averaging nearly six catches per game, with 35 on the season in six games. Beckham has 686 yards on the season with six touchdowns to keep him among the Southeastern Conference's receiving leaders.