After an NFL draft in which the fate of quarterbacks was tough to predict, projections of college quarterbacks as potential top-five picks can't be taken too seriously. But Kliff Kingsbury went there -- with a sophomore.
The Texas Tech coach thinks that highly of his starting quarterback, Davis Webb, who capped his freshman season by scorching Arizona State for 403 yards and four touchdowns in a 37-23 Holiday Bowl win last December.
"I think he's one of those top-five pick talents with his arm strength and his mind and his size, and how athletic he is for being 6-foot-5 and 215 pounds," Kingsbury told FOX Sports.
Pass defenses from Iowa State, West Virginia and Oklahoma State all allowed Webb to throw for more than 400 yards as a freshman, as well. He'll have the attention of defenses across the Big 12 this fall, and he'll return as a better quarterback. He's been working with private quarterback coach George Whitfield -- Johnny Manziel's preferred guru -- in San Diego along with some of the college game's other top passers, and he enjoyed a spectacular spring for the Red Raiders.
College QBs with most potential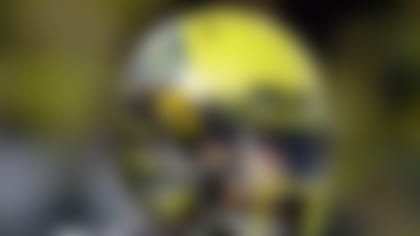 As good as this year's quarterback class was, next year's class is arguably better. Our panel of experts provide their take on which college football quarterback has the greatest pro potential. More ...
"He has a chance to be very special," Kingsbury said. "He has one of the quickest releases and strongest arms I've been around. Very smart, intellectual thinker. Processes things very quickly. Sees the field. Great at checking to the right place. He probably had the best spring I've ever been around as far as protecting the football and making plays in our scrimmages."
Webb threw 13 touchdown passes in scrimmage work this spring without an interception. He's at least two more seasons away from even thinking about being a first-round draft pick (he won't be eligible for the draft until 2016), but Kingsbury's praise doesn't come without at least a little perspective: He's already tutored one first-rounder. Kingsbury was Texas A&M's offensive coordinator during Manziel's Heisman-winning 2012 season.