Vanderbilt wide receiver Jordan Matthews made the last regular-season game of his college career a memorable one Saturday, pulling in 11 catches for 125 yards in a 23-21 win over Wake Forest.
Week 14: Top WR performances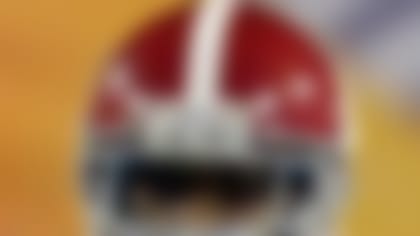 Amari Cooper's 99-yard TD reception put Alabama ahead of Auburn until "the return." He tops our list of the 10 best WR performances of Week 14. **More ...**
But even more memorable will be one grab in particular, a spectacular catch between two defenders on a 4th-and-11 pass that kept a game-winning drive alive in the fourth quarter. The gain of 25 meant the difference between Wake Forest kneeling for the win and the Commodores reaching field-goal range to set up a 38-yarder by kicker Carey Spear with 0:39 remaining.
The senior, one of the top wide receiver prospects available for the 2014 NFL Draft, finished the regular season with 107 receptions, by far the best total in the SEC, for 1,334 yards.
The Commodores qualified for a bowl appearance at 8-4, giving Matthews one more game to add to his SEC-record totals for career receptions and career yardage.