The bowl schedule for New Year's Eve includes four games, including what is expected to be the final college game of Johnny Manziel's career, the Chick-fil-A Bowl between Texas A&M and Duke. The other games on today's slate include the Advocare v100 Bowl, the Sun Bowl and the Liberty Bowl.
Here's a preview of each bowl, including the top draft prospects to watch in each game.
Tuesday, Dec. 31, 8 p.m. ET (ESPN)
Texas A&M looks for a measure of redemption in Atlanta after dropping its last two regular-season games to LSU and Missouri. Star quarterback Johnny Manziel didn't play especially well in either game, particularly LSU, and he'll no doubt be looking to return to dominant form in what could be his final game with the Aggies.
Jake Spavital auditions as play caller for the Aggies, and Texas A&M's hurry-up, no-huddle offense figures to be efficient in the dome setting with Manziel at the controls. A&M's much-maligned defense, meanwhile, will look for a measure of respect and a little momentum going into the offseason. The surprising Blue Devils (10-3) ripped off eight consecutive wins to qualify for the ACC Championship game before falling with a hard thud to FSU in the conference title game. Somehow, Duke managed 10 wins without ranking in the NCAA's top 50 in rush offense, pass offense, rush defense or pass defense. For that, first credit their ability to win close games. They were 4-1 in games decided by a touchdown or less.
As for prospects, the Aggies have plenty. Left tackle Jake Matthews is considered a surefire first-round pick, and right tackle Cedric Ogbuehi is rising quickly up draft boards as a possible early-entry underclassman. Third-year sophomores Manziel and star wide receiver Mike Evans (65 receptions for 1,322 yards with 12 TD) are expected to leave school early as well.
If you're looking for a head-to-head matchup of future NFL players, the best display will probably be Duke cornerback Ross Cockrell's matchup with Evans. Cockrell figures to be a day-two or day-three draft pick after intercepting three passes and breaking up 12 others for the Blue Devils this season. The fifth-year senior will give up five inches and 35 pounds to the 6-5, 225-pound Evans, but then again, that's roughly the size edge Evans enjoys every week. Another to watch will be Duke defensive end Kenny Anunike, who could turn some scouting heads with a big day pass rushing against Matthews and/or Ogbuehi.
Rice vs. Mississippi State
Tuesday, Dec. 31, 4 p.m. ET (ESPN)
Rice averaged 31 points per game this season, primarily because of a solid rushing attack, and it will look to make a shootout of the Liberty Bowl against Mississippi State. While Rice wasn't necessarily spectacular through the air, running back Charles Ross (1,252 yards, 14 TDs) gives the Owls a good chance to move the chains.
Mississippi State, meanwhile, will end the season without the quarterback controversy it began with: Dak Prescott will start for the Bulldogs. After Auburn's Nick Marshall, he'll be the most dangerous runner among SEC starting quarterbacks next season. Where he must improve starting Tuesday is in his touchdown-to-interception ratio, which was 7:7 entering Tuesday's game.
Mississippi State guard Gabe Jackson will be the top NFL prospect on the field and will probably be one of the first 2-3 players chosen at his position. A road-grading run blocker at 340 pounds, Jackson has been a consistent performer all season for the Bulldogs. Mississippi State safety Nickoe Whitley, a possible late pick, won't play following postseason knee surgery. A sleeper to watch is Bulldogs linebacker Deontae Skinner, a 6-2, 250-pound senior who is the defense's heart and soul and a favorite of defensive coordinator Geoff Collins. The Bulldogs also have two future stars on the defensive side of the ball in sophomore linebacker Benardrick McKinney, who led the team in tackles with 70, and freshman defensive lineman Chris Jones.
Rice may have just one player drafted in cornerback Phillip Gaines, who led the team in interceptions with four. He and junior Bryce Callahan form a very solid cornerback duo that didn't get help from the Owls pass rush this season (19.5 sacks). They could combine to lock down the Bulldogs' top receiver, Jameon Lewis, as long as Prescott isn't buying himself too much extra time to throw.
Tuesday, Dec. 31, 2 p.m. ET (CBS)
Tuesday's Sun Bowl is the final college game for Virginia Tech senior quarterback Logan Thomas. Whether it's the last college game for UCLA sophomore quarterback Brett Hundley is one of the biggest questions surrounding any draft-eligible player.
Hundley is a third-year sophomore with a high upside, and he has said he will decide whether to turn pro after the bowl game. Bruins coach Jim Mora Jr. said Monday that he doesn't think Hundley is turning pro and is "hopeful" his quarterback remains in school.
Hundley (6-foot-3, 222 pounds), a redshirt sophomore, has thrown for 6,585 yards, 51 touchdowns and 20 interceptions in the past two seasons; he also has rushed for 942 yards and 18 scores. His rushing numbers were better this season, his passing numbers better last season.
Hundley is one of the most athletic quarterbacks in the nation, but he has struggled against top-notch defenses. He'll see another top-notch defense in the Sun Bowl: Virginia Tech is fourth nationally in total defense and No. 3 against the pass.
As for Thomas, he has struggled against every type of defense -- good, bad and mediocre. He has excellent size (6-6, 254) and a cannon for an arm, is a good athlete and can hurt opponents with his running ability. But his mechanics are flawed, he takes way too many chances, and his decision-making makes observers (and, probably, his coaches) shake their heads in bewilderment.
Thomas will have chances to impress scouts in pre-draft workouts, and a good game against a solid UCLA defense would impress, as well.
Other prospects to watch are UCLA linebacker Anthony Barr (6-4, 248), Virginia Tech defensive ends J.R. Collins (6-2, 248) and James Gayle (6-4, 255), UCLA wide receiver Shaquelle Evans (6-1, 204), Virginia Tech defensive tackle Derrick Hopkins (6-0, 311), UCLA defensive end Cassius Marsh (6-4, 260) and UCLA linebacker Jordan Zumwalt (6-3, 235). Two Hokies seniors, cornerbacks Antone Exum (6-1, 220) and Kyle Fuller (6-0, 194), are top-level prospects who are battling injuries and might not play.
There are some juniors to watch, too, most notably UCLA offensive tackle Xavier Su'a-Filo (6-3, 305), whom some analysts feel will be an excellent guard in the NFL. Other juniors to keep an eye on are Virginia Tech strong safety Kyshoen Jarrett (5-11, 198) and Virginia Tech defensive tackle Luther Maddy (6-1, 296).
Arizona vs. Boston College
Tuesday, Dec. 31, 12:30 p.m. ET (ESPN)
Tuesday's AdvoCare V100 Bowl may not be a marquee matchup of top-10 teams, but it is a marquee matchup when it comes to running backs.
Ka'Deem Carey-led Arizona (7-5) meets Andre Williams-led Boston College (7-5) in a bowl that features the nation's top two rushers.
Ranking the bowl teams' prospects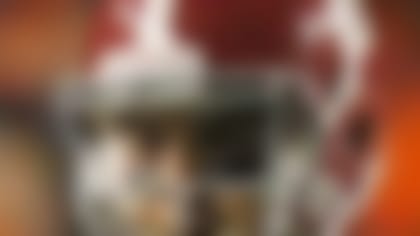 From Alabama all the way down to Navy, Bucky Brooks ranks every bowl team -- all 70 of them -- based on the quality of each team's top NFL draft prospects. **More ...**
Williams is No. 1, averaging 175.2 yards per game; Carey, who led the nation in rushing in 2012, is No. 2 at 156.0 yards per game.
Earlier this month, Carey said the matchup actually was two games in one -- Arizona vs. BC and Carey vs. Williams.
"Hopefully, I can win both games," he said at a media event before the College Football Awards Show.
Williams, a Heisman finalist and the Doak Walker Award winner as the nation's top running back, has rushed for 2,102 yards and is the first 2,000-yard rusher in the FBS ranks since UConn's Donald Brown in 2008. In addition, he is just the 15th back to reach the 2,000-yard plateau in NCAA history. He has had five 200-yard games and nine 100-yard performances this season.
Carey, the Pac-12's offensive player of the year, rushed for at least 119 yards in each of his 11 regular-season games and had five 150-yard outings.
Carey (5-foot-10, 207 pounds) has said he will make a decision on whether to turn pro after the bowl game, and his draft stock might be as high as that of any running back. Williams (6-0, 227) lacks speed and is more of a plugger, but he has handled a huge workload this season and seems likely to be a mid-round pick.
Other senior prospects to watch are Boston College wide receiver Alex Amidon (6-0, 182), Boston College linebacker Steele Divitto (6-2, 237), Arizona linebacker Jake Fischer (6-0, 221), Arizona linebacker Marquis Flowers (6-3, 233), Boston College kicker Nate Freese (5-11, 192), Boston College offensive tackle Matt Patchan (6-6, 300), Boston College linebacker Kevin Pierre-Louis (6-1, 225), Boston College defensive tackle/end Kaleb Ramsey (6-3, 285), Arizona cornerback Shaquille Richardson (6-1, 188) and Boston College offensive tackle Ian White (6-5, 302).