Johnny Manziel may have lost more than just the Heisman Trophy in his worst performance of the season Saturday against LSU. Apparently, he lost 100 pounds of Texas-style beef brisket for Texas Gov. Rick Perry, as well.
Week 13: Things we learned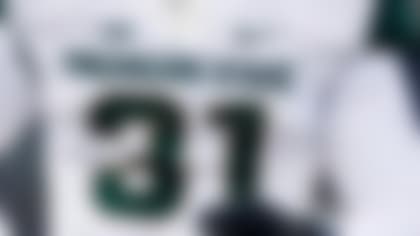 From Darqueze Dennard proving his status as a shutdown corner to an ailing Jadeveon Clowney sitting out, here are the lessons we learned in Week 13 of college football. More ...
According to nydailynews.com, Perry and Louisiana Gov. Bobby Jindal engaged in a friendly wager on Texas A&M's clash with the Tigers, and when LSU dispatched the Aggies 34-10, Perry was on the hook for his end: 100 pounds of brisket bound for a Louisiana charity organization.
The bet would have required Jindal to send an equal amount of seafood to Texas had the Aggies won the game. Perry is a Texas A&M graduate. Both governors attended the game and were photographed with Duck Dynasty star Willie Robertson before kickoff.
Manziel, the 2012 Heisman Trophy winner, played his worst game of the season against LSU, completing just 16 of 41 passes with a pair of interceptions. Manziel, 0-2 in two seasons against the Tigers, threw three interceptions in last year's Aggies home loss to LSU.