Eastern Michigan is one of the toughest -- and, thus, least attractive -- coaching jobs in the FBS ranks, but former NFL coach Jerry Glanville doesn't care.
Week 13: Things we learned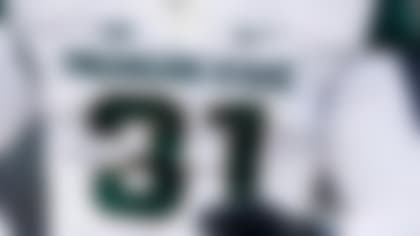 From Darqueze Dennard proving his status as a shutdown corner to an ailing Jadeveon Clowney sitting out, here are the lessons we learned in Week 13 of college football. More ...
"I love coaching football," Glanville told the newspaper. "The bottom line is coaches coach, preachers preach. They do that until they put them in the box."
Eastern Michigan's campus is in Ypsilanti; it's about 20 miles from Michigan's campus but light years from Michigan in football terms. EMU's last winning season came in 1995, and the school has had just five winning seasons since 1977.
Eastern Michigan is 2-9 this season, and coach Ron English was fired Nov. 8 with an 11-46 mark in a bit less than five seasons.
Glanville, 72, said he had applied for the EMU job.
"I don't see why Eastern Michigan should not be as good as Bowling Green and Toledo and the rest of them in that conference," Glanville told USA Today. "But they haven't been."
He was a college assistant from 1967-73 at Western Kentucky and Georgia Tech, then again from 2005-06 at Hawaii under June Jones. He was coach at FCS member Portland State from 2007-09, winning just nine games at a program that had had seven winning records in the preceding eight seasons.
Glanville was the Houston Oilers' coach from 1986-89 and the Atlanta Falcons' head man from 1990-93. He is scheduled to coach the East-West Shrine Game for the second time in January.
Mike Huguenin can be reached at mike.huguenin@nfl.com. You also can follow him on Twitter @MikeHuguenin.