Like most, Jamie Dukes isn't buying the notion that Tim Tebow's comeback attempt as an NFL quarterback will ever materialize.
But after Tebow came within a point of predicting the BCS championship game's final score exactly right, few are quibbling with his potential in his new role as a college football analyst for ESPN. Dukes, an NFL Media analyst himself, however, isn't yet feeling that, either.
"You have to be willing -- if you've seen every Tim Tebow (sound) bite, it's a very positive, uplifting bite. ... That's not what an analyst does,"  Dukes told TMZ.com. "An analyst is supposed to look at the situation, and analyze the situation. If somebody does something bad, you can't say that was a great play. He's going to have to prove that he can (be critical), or you're going to get roughed up."
One Tebow comment in particular from the Monday-night pregame show supports Duke's concern. In discussing Florida State quarterback Jameis Winston, Tebow at one point checked his own criticism with a softer touch.
"One thing that's interesting in breaking down all his games -- this isn't really a weakness, but it's just a few plays he hasn't been good at -- is when he's been throwing interior routes," Tebow said.
Heisman to NFL disappointment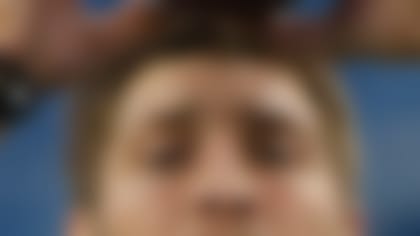 There is a mixed bag of results for Heisman Trophy winners in the NFL. This is a look at the biggest disappointments among Heisman winners in the NFL going back 25 years. **More ...**
The celebrity gossip site caught up with Tebow a short time later and asked him directly about Dukes' remarks.
"I think being nice is important, and you try to be nice," Tebow said.
About his oh-so-close BCS title game prediction, Tebow said: "Sometimes you just get lucky."
As for Tebow's attempt at an NFL comeback, count Dukes among those who will be surprised if Tebow reinvents himself and finds his way back onto an NFL roster.
"You are what you are. He's had an opportunity in the NFL, to show what he can do and show how his skill sets could possibly translate to the NFL, and thus far they haven't," Dukes said. "It's a different game. The league is a passing league. ... He went to the playoffs, yes, but his skill sets didn't allow for him to be successul."
Dukes also called Tebow one of the greatest college quarterbacks of all-time, and a winner, but from Dukes' perspective, a Sunday quarterback he is not.