Last week, it was an opposing defense that found a way to outshine Texas A&M star quarterback Johnny Manziel.
This week, it was -- believe it or not -- an opposing quarterback.
Week 14: Top QB performances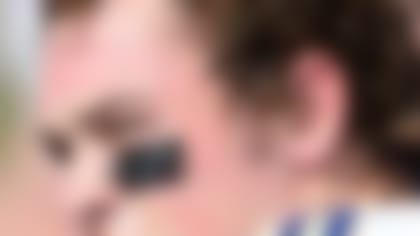 David Fales was on top of his game in his much-anticipated shootout with Derek Carr and had the best QB performance of Week 14. More ...
Missouri's James Franklin outplayed the defending Heisman Trophy winner in engineering a 28-21 home win over the Aggies, clinching the SEC East title and a berth in next week's SEC title game for the Tigers.
Franklin completed 18 of 28 passes for 233 yards and a pair of touchdowns -- one to Dorial Green-Beckham and the other to L'Damian Washington -- without an interception. He also had 80 rushing yards on 18 carries to help Missouri move the chains and keep the dynamic Manziel on the sidelines for extended periods. The touchdown to Green-Beckham tied the score at 7-7 near the end of the first half to reclaim momentum for Missouri. Green-Beckham, a sophomore prospect for the 2015 or 2016 NFL Draft, used his 6-foot-6 frame to make an impressive catch in the end zone:
Manziel completed 24 of 35 passes but managed just 195 yards and one touchdown for Texas A&M. On the ground, he was largely stuffed by the Missouri defense, gaining just 21 yards on 11 carries.
Washington and Green-Beckham led the receiving corps with 97 and 93 yards.
Henry Josey scored the game-winning touchdown on a 57-yard run in the fourth quarter.