Jameis Winston's performance for Florida State on Saturday isn't going to help him much in the Heisman race. But given where FSU is in the national title picture, he almost certainly doesn't care.
Week 11: Top QB performances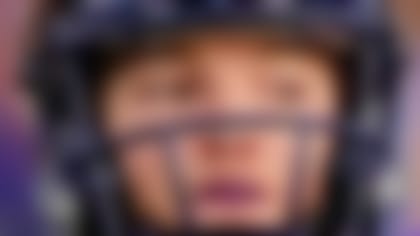 Johnny Manziel and Maty Mauk each tossed 5 TD passes Saturday -- good but not quite good enough to be No. 1 in our top 10 quarterback performances of Week 11. **More ...**
Winston threw for just 159 yards and two touchdowns against Wake Forest, but the Seminoles -- No. 2 in the BCS this week and legitimately dreaming of a berth in the title game after Oregon's loss Thursday -- didn't need a big performance because of their defense. FSU forced seven turnovers, scoring defensive TDs on two of them, and rolled to a 59-3 win. The Seminoles also returned a kickoff for a TD.
Of Wake Forest's first four passes, three were picked off, including one returned for a TD early in the second quarter. FSU -- which clinched the ACC's Atlantic Division title with the rout -- also returned a fumble for a score in the quarter and led 42-0 at halftime.
Winston played only a little bit of the third quarter and finished the day 17 of 28 with the two scores and an interception. Florida State finished with just 296 yards. The Seminoles scored five offensive touchdowns, and those drives totaled 159 yards; three of them covered 15 or fewer yards after turnovers.
Winston now has 26 touchdowns passes and seven interceptions. His next two games are against Syracuse and Idaho before he and the Seminoles finish up the regular season against Florida. FSU should romp in each of those contests, meaning the potential for big numbers might not be there for Winston because he likely won't have to be on the field that long. When it comes to the national title race, that doesn't matter. But it could matter when it comes to the Heisman.
Mike Huguenin can be reached at mike.huguenin@nfl.com. You also can follow him on Twitter @MikeHuguenin.