With the announcement of the 2013 winner scheduled for Saturday night, I thought it would be fun to take a look at the pro prospects of the six finalists for the award. Here's my take:
Heisman to NFL disappointments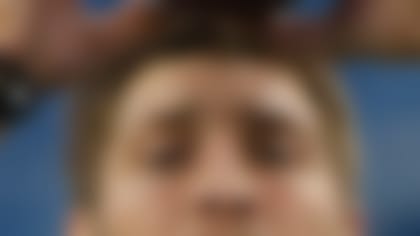 There is a mixed bag of results for Heisman Trophy winners in the NFL. This is a look at the biggest disappointments among Heisman winners in the NFL going back 25 years. More ...
1. Jameis Winston, QB, Florida State
The redshirt freshman is the prototypical NFL franchise quarterback. He possesses exceptional physical tools, yet also displays the intangibles and "it" factor that scouts covet in starting quarterbacks. Watching Winston progress over the course of the season, I've been impressed with his arm strength, accuracy and pocket poise. He plays like a wily veteran from the pocket, which is impressive for a player with less than a full season of starts. If Winston continues to develop at this current pace, there's no reason why he shouldn't enjoy a long, illustrious career in the NFL as a Pro Bowl-caliber starter.
2. Johnny Manziel, QB, Texas A&M
The reigning Heisman Trophy winner is the most electrifying playmaker that I've evaluated over the past decade. He has tormented SEC defenses with his arm and legs, amassing 87 total touchdowns (58 passing and 29 rushing) in two seasons. From a scouting perspective, Manziel has shown significant development as a pocket passer this season. He is completing a higher percentage of his passes (69.1 percent from 68.0 percent), while averaging an additional 1.0 yard per attempt over his previous production. Additionally, he has seemingly exhibited more arm strength on his intermediate and deep throws. With Manziel also capable producing sensational plays on the perimeter on impromptu runs, it is quite possible that he emerges as the quintessential playmaker at the next level.
3. AJ McCarron, QB, Alabama
McCarron is the most underappreciated big-time quarterback in college football. Skeptics refuse to give him credit for keying the Crimson Tide's remarkable national championship run despite his penchant for delivering big plays in key moments. However, NFL executives have grown to appreciate his game and playmaking skills, which is why I believe he will be a solid starter at the next level. Looking back at his career arc at Alabama, I've seen McCarron grow from being game manager to playmaker based on the situation and circumstance. In the NFL, those skills are essential to winning at a high level. Based on his 36-3 career record and experience playing in a pro-style offense in which he handled a number of responsibilities expected of franchise quarterbacks, I can see McCarron being a productive starting quarterback for a team with a solid supporting cast.
Picks for 2013 season's best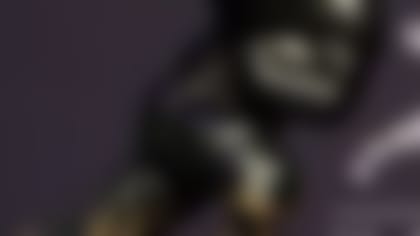 The votes are in, and College Football 24/7's experts are ready to reveal their All-Americans and give their picks for the year's major awards. More ...
There is always a place in the NFL for productive running backs with exceptional vision, balance and body control. Those are the traits Mason has consistently displayed this season; it is why he has carried the Tigers to the BCS National Championship Game as the workhorse of the nation's top-ranked rushing offense. While most runners on the college level gain the majority of their yards on the perimeter, Mason is a grinder who excels at running between the tackles. He consistently squirts through cracks on downhill runs and shows sneaky power running through tackles at the second level. Now, Mason isn't the fastest or most explosive runner in the open field, but he has a knack for thriving in the 10-yard box, which is critical to being successful as a pro. Looking at his potential for success in the NFL, I could see Mason being a productive workhorse runner in a rotational system. I don't know if he could handle a steady diet of 20-plus carry games at the next level based on his frame, but he could blossom into a Marion Barber III-type in due time.
5. Andre Williams, RB, Boston College
It's hard to surpass the 2,000-yard mark as runner in a single season, particularly against solid competition at the FBS level. That's why I believe Williams has a chance to scratch out a nice career as a hammerhead runner in the NFL. The 6-foot, 227-pound senior is a big, physical runner with quick feet, balance and body control. He is surprisingly nimble for his size, and shows a knack for attacking creases in the middle of the defense. Most importantly, Williams routinely churns out 4- and 5-yard gains against eight-man fronts designed to limit his effectiveness. From a scouting standpoint, Williams' hard-nosed running style is intriguing, but he struggles catching the ball and his marginal receiving skills will prevent him from assuming a role as a three-down player as a pro. Based on the evolution of the NFL into a passing league, Williams' inability to be a factor in the passing game could prevent him from becoming a household name as a pro.
6. Jordan Lynch, QB, Northern Illinois
Sometimes a good college football player simply lacks the tools to play at the next level despite remarkable production. That could be the case with Lynch as he attempts to make the grade in the NFL. The senior standout is one of five members of the exclusive 20/20 club (pass TDs and rush TDs), and became the fifth player to amass 4,000 rushing and 5,000 passing yards in a career. While those numbers are rarely accomplished at the FBS level, the flaws in Lynch's passing game will make it hard for him to duplicate his success as a pro. Watching Lynch on tape and in person at the MAC Championship Game, I don't believe he is a strong enough passer to make the grade as a quarterback. He lacks the arm strength, accuracy and anticipation to string together throws against elite defenders. This deficiency will certainly prevent him from being effective as a pro against bigger, faster athletes on the perimeter. Of course, Lynch could attempt to play another position like running back or wide receiver, but the odds are against converted players making the grade. Sure, he could be the exception based on his tremendous work ethic and natural athleticism, but it's hard for me to project a lengthy pro career for Lynch.