In order to be a star in the NFL, you have to perform at a high-level on every play, in every game. That's what separates the guys who are All-Pros, Pro Bowlers, and eventually Hall of Famers -- guys like Ray Lewis or Jack Lambert. Those were players who went all out and consistently were aggressive, and they produced like stars because of it.
When I watch Jadeveon Clowney on the field, I don't see this. There's no question about his athletic ability or his combination of size and speed, but the best way to describe him this season would be that he is inconsistent as a performer.
Recently, I studied tape of a handful of Clowney's games this season and was especially intrigued by his performances against Missouri and Mississippi State. If you compare those two games, it looks like you're watching two different players. Against Missouri, Clowney was making outstanding plays and chasing players all around the field. He gave consistent effort and showed the talent and athleticism that he exhibited in 2012, when he made many believe he will be a star in the pros. In the Mississippi State game, he was OK but did not look anything like the player I saw against Missouri. He did not look special and wasn't very productive, finishing with only two tackles.
This is the kind of inconsistency that I'm referring to. Clowney has all the physical talent in the world, but he does not consistently play up to that potential on every down, week to week.
Whenever Clowney decides to come out for the draft, I believe he has got to go to a team that has a tough-minded defensive line coach. He needs a coach who is not only skilled with the X's and O's but has got the type of strong makeup that will make Clowney perform on a consistent basis. I'm talking about guys like Mike Trgovac, the Green Bay defensive line coach, and Rod Marinelli, who coaches the Cowboys' line. There are certain coaches who know how to be great motivators and can get the most out of their players. This will be critical for Clowney. A good recent example of a player Marinelli coached to his potential was Julius Peppers, who has faced questions about his consistency throughout his career but played up to his high ability when Marinelli was on the Bears' staff.
Ranking the bowl teams' prospects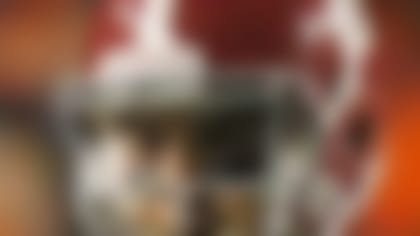 From Alabama all the way down to Navy, Bucky Brooks ranks every bowl team -- all 70 of them -- based on the quality of each team's top NFL draft prospects. More ...
Clowney has a tough matchup coming up in the Capital One Bowl on Jan. 1, when he will face Wisconsin's talented left tackle, Ryan Groy. Groy is an all-conference player and a three-year starter with good size and long arms. If Clowney comes out for the draft, as most expect him to, this will be his last chance to impress people in pads and in a game situation. I expect him to blow everyone away when he does his drills -- showing off his vertical leap, speed and strength -- but you don't get to see a player's consistency at the combine, you only see his athletic ability. I'm very interested to see how Clowney does against Groy, and I'm sure nearly every scout out there will say the same.
One other important thing for Clowney that I saw in his game tapes is that he needs to learn some additional pass-rush moves. He's got a good first-step get-off, which is very important in rushing the passer, but he's got to make all the rest of his steps count. You can have an offensive lineman beat, but you've got to continue to have him beat -- in other words, don't let him recover because you've slacked off a bit. Clowney will have more time to develop these moves in the pros than he did in college, which has a 20-hour-a-week rule for its players, and I think if he has a defensive line coach like a Marinelli or a Trgovac, they will get him to take those skills and make an impact with them more consistently.
The bottom line on Clowney is this -- I believe he will be a top 7 or 8 pick, conceivably higher, if he comes out for this year's draft, but his ceiling is as high as he desires it to be. He can be an All-Pro, or he can be just another starter that teams will not be really pleased with. If he consistently plays up to his potential, then I think he will be a Pro Bowler. If he doesn't, he'll be just another guy on a football team who was drafted too high.