Walk-on football players can find it exceptionally difficult to make an impact at the college level, particularly at programs stockpiled with elite scholarship talent, such as Alabama. The quarterback position? Even tougher.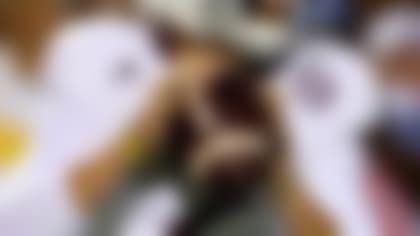 From Johnny Manziel's heroics in a thriller at Ole Miss to Marcus Mariota's dismantling of Washington, here are 37 things we learned from college football's seventh weekend. **More ...**
Luke Del Rio, however, has positioned himself nicely as a preferred walk-on in his first season with the Crimson Tide. The son of Denver Broncos assistant coach Jack Del Rio has only been on campus since January, but UA coach Nick Saban said last week on his weekly radio show that the son of the former NFL star had developed into the team's No. 3 quarterback. That would indicate that Del Rio has passed Alec Morris, Parker McLeod and Cooper Bateman, all scholarship quarterbacks.
Then there was this from starter AJ McCarron on Monday:
So what does the future hold for the younger Del Rio? If his father is eventually offered and accepts the Southern Cal head coaching job -- he is one of several reported candidates -- speculation would inevitably follow about Luke Del Rio transferring to play for his dad with the Trojans. Certainly, USC would have scholarships available, unlike the Crimson Tide. But while the fit might be natural, Del Rio's rise on the depth chart suggests he could be better off right where he is.
Consider: McCarron, a fifth-year senior, exits the program at the end of the year. No. 2 quarterback Blake Sims will be a senior himself in 2014. If Del Rio were to stay and maintain his rung on the Alabama quarterback ladder, he could potentially see significant playing time next season and perhaps start by 2015, after Sims has departed. As a redshirting freshman, he will by then be just a third-year sophomore with three years of eligibility ahead.
Not a bad spot to be in for a walk-on.