Auburn's unlikely victory over top-ranked Alabama in the Iron Bowl on Saturday will be remembered for a long time. It was the most memorable game in a week that many of us won't soon forget.
Many are calling Auburn's win the best college football finish of all time. I get it; the most recent is always the most memorable.
I tried to take a step back and see where it actually ranks in the pantheon of great college football finishes. You could make a compelling case for it being No. 1, but there are four other games I would rank ahead of it.
My all-time top 10 games that finished on the final play: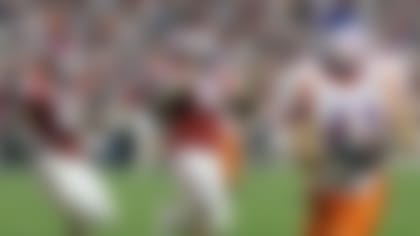 1. Cinderella meets Lady Liberty
Boise State 43, Oklahoma 42 (Jan. 1, 2007, Fiesta Bowl): Many people wouldn't rank this game No. 1, but what makes it so special to me is that the two teams combined for 22 points in the final 86 seconds of regulation, with Boise State blowing an 18-point lead and twice rallying to tie the game. The Broncos, fighting for BCS respect despite an umblemished season, scored a touchdown on a fourth-and-18, hook-and-ladder play with seven seconds left to send the game into overtime. Adrian Peterson ran for a 25-yard touchdown to open the OT scoring, but Boise State matched it, then went for two on a Statue of Liberty play and got it when RB Ian Johnson took the handoff and went untouched into the end zone. Johnson then scored again -- by proposing to his cheerleader girlfriend on the field. She said "yes."
Boston College 47, at Miami (Fla.) 45 (Nov. 23, 1984): I was at this game in the Orange Bowl, and I remember it like it was yesterday. If you take out how it finished, it was still a tremendous game, with 15 long scoring drives, including five of at least 80 yards, and almost 1,300 yards of total offense. It started raining hard at halftime, but the real storm didn't hit until the final 28 seconds, just after the Hurricanes took a 45-41 lead. Starting at his own 20, BC quarterback Doug Flutie's goal was to get it near midfield and have enough time for a final-play heave. With six seconds left, and the ball resting on Miami's 48-yard line, Flutie tossed the ball 60 yards into the end zone, over the defenders' heads and into Gerard Phelan's arms for the improbable victory.
Interesting sidenote: After the game, I had dinner with Miami athletic director Sam Jankovich, coach Jimmy Johnson and a representative from the Fiesta Bowl, who said to the Hurricane contingent at the table: "We'd like to have you but I can't get a hold of my committee board members." Jankovich, who was waiting on the result of the Notre Dame-USC game the next day (the Fiesta preferred the Irish), turns to the gentleman and says, "You have two hours to get a hold of your committee, and if we don't hear back ... ." He got back to Jankovich and Johnson within the hour and extended an invitation. Miami lost to UCLA, 39-37, without their regular defensive coordinator, whom Johnson, in his first year at Miami, fired after the BC game.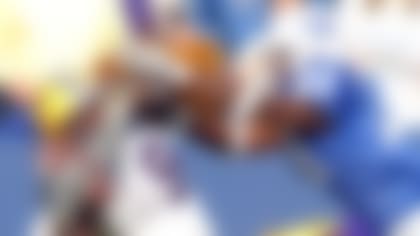 LSU 33, at Kentucky 30 (Nov. 9, 2002): Kentucky entered the game as a home underdog to the defending SEC champions. The Wildcats looked as if they would pull off the shocker after kicking a go-ahead field goal with 11 seconds to play and pinning LSU back at its own 9-yard line on the ensuing kickoff. QB Marcus Randall found Devery Henderson for a 17-yard gain to the 26 before calling a timeout with two seconds left. Kentucky players were so confident they doused coach Guy Morriss with Gatorade before the final play. But Randall slung the ball as far as he could from his own 18-yard line. It bounced off the hands of a couple of defenders at around the LSU 25 and into the hands of Henderson, who sprinted the rest of the way into the end zone.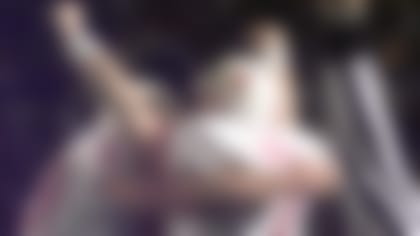 Nebraska 45, at Missouri 38 (Nov. 8, 1997): The Cornhuskers entered the game with an 8-0 record and as the top-ranked team in the nation. They also hadn't lost a Big 12 game in five years. The Tigers were unranked at 6-3 and had lost 18 straight games to Nebraska. It looked like all the streaks would come to an end when Coby Jones found a wide-open Eddie Brooks for a 15-yard touchdown, giving Missouri a 38-31 lead with 4:39 left in the game. But Scott Frost moved the Cornhuskers 60 yards in 55 seconds, getting them to the Missouri 12-yard line with seven seconds to play. On third down, Frost threw over the middle, the pass was broken up, but as it was about to hit the ground, Shevin Wiggins, the intended target, kicked it back into the air to freshman Matt Davison, who made the diving touchdown catch to send the game into overtime. Frost's 12-yard TD run in the extra period gave Nebraska the win.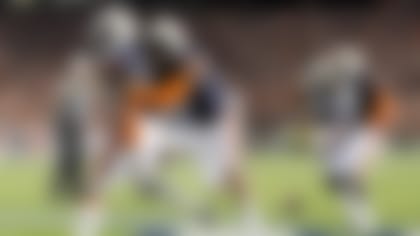 Auburn 34, Alabama 28 (Iron Bowl, Nov. 30, 2013): I've watched Alabama in pregame warmups working on stripping and tackling drills ... with offensive linemen. I asked someone once why the Tide does this, and the answer was this: "We want to be prepared for every situation -- interception returns, missed field-goal returns, everything." Well, it was exactly for moments like Saturday. Problem was, the execution failed when Chris Davis returned a missed Alabama field goal 100 yards on the final play of the game, ruining the Tide's perfect season, No. 1 ranking and likely the team's BCS title game hopes.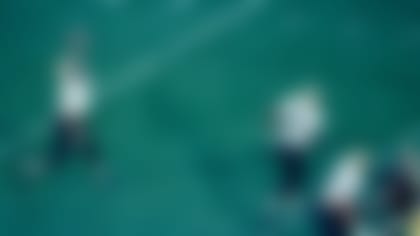 6. Miracle at Michigan: Kordell Stewart's 64-yard Hail Mary to Michael Westbrook gives Colorado 27-26 victory over Michigan on Sept. 24, 1994.
7. The Play: After Stanford takes 20-19 lead on a field goal with four seconds left, Cal uses five laterals on ensuing kickoff to score touchdown, running through members of the Cardinal band en route. The Nov. 20, 1982 game kept John Elway from going to a bowl game in his four-year Stanford career.
8. Miracle Bowl: Down 45-25 with less than four minutes left in the 1980 Holiday Bowl, Jim McMahon led BYU on a furious comeback, throwing three touchdown passes, including the game-winner on a Hail Mary to Clay Brown on the game's final play.
9. Chicken Soup game: Playing with the flu and in unseasonably cold Dallas weather, Joe Montana ate chicken soup during the game and led Notre Dame to 23 unanswered fourth-quarter points, giving Notre Dame a 35-34 victory over Houston in the 1979 Cotton Bowl. The winning score came on a Montana-to-Kris Haines TD pass with no time left. I'd like to think I had a little to do with that victory. Early in the morning, Irish coach Dan Devine called the Dallas Cowboys when I was working there to ask if we had cold-weather gear; we furnished.
10. One to Remember: With 14 seconds left in the 2005 Capital One Bowl between LSU and Iowa, Hawkeyes QB Drew Tate took the snap at his own 44-yard line and hit Warren Holloway in stride for a touchdown as time expired. It was Holloway's first career touchdown in five seasons with Iowa.