JACKSONVILLE, Fla. -- Todd Gurley may have missed the entire month of October for the Georgia Bulldogs, but he didn't miss a beat in his return from an ankle injury.
The star sophomore ran for 100 yards and a touchdown on 17 carries Saturday against rival Florida, exploding for big plays early and showing no sign of pain as Georgia won its third in a row in the series, 23-20.
Week 10: Top RB performances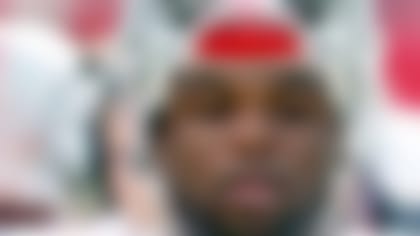 Ohio State's Carlos Hyde needed only eight carries to record his fourth straight 100-yard game in one of the top RB performances in Week 10. **More ...**
And as a receiver, he did nearly as much damage, taking three catches for another 87 yards, including a 73-yard score in the first quarter. Gurley went 30 yards without being touched on the reception, avoiding tackles from Florida defensive backs Cody Riggs and Marcus Roberson for the score (video here).
"He helped a little bit, didn't he?", joked UGA coach Mark Richt. "He played so well those first couple series. It was so good to have him back. After his long touchdown, his stomach got to him a little bit. He was queasy. But we settled him down and he was fine after that."
In the fourth quarter, Gurley looked a bit more sluggish as Georgia tried to salt away the clock. Twelve of his 17 carries came in the fourth quarter, but they netted just 32 yards.
"We had to do a better job in the first half of stopping him, so he didn't get into rhythm. But we did a pretty good job in the second half," said Florida linebacker Michael Taylor.
Gurley's timely return to the Bulldogs' lineup gives Georgia continued hopes of winning the SEC East, although UGA still will need Missouri to lose two more SEC games to win the division.