Is Missouri quarterback James Franklin, out since Oct. 12 with a shoulder injury, ready for action? It depends upon which Gary Pinkel you want to believe.
Week 10: Things we learned From Jadeveon Clowney coming up empty again vs. Mississippi State to Ohio State's unsung tight end, here are the lessons we learned from the college football weekend. **More ...**
The Tigers' coach was upbeat Saturday night about the possibility of his star quarterback returning this weekend, but on Monday, the coach wasn't so ready to make predictions. Franklin was in uniform for the first time since being injured against Georgia for Missouri's 31-3 win over Tennessee on Saturday, and even participated in warm-ups.
"The medical staff will make a decision Thursday on what we're going to do," Pinkel said Monday, according to columbiatribune.com.
Missouri plays Saturday at Kentucky, followed by a bye week, a trip to Ole Miss, and a season finale at home against Texas A&M.
Week 10: Top QB performances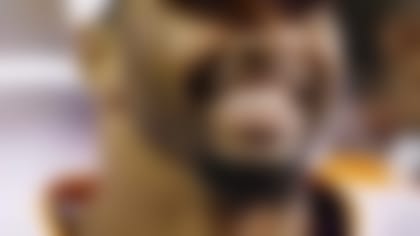 Clemson's Tajh Boyd played barely more than one half against Virginia but put up monster numbers in the top QB performance in Week 10 of college football. **More ...**
Backup Maty Mauk has performed impressively in Franklin's absence, but the timing for the senior's return couldn't be more crucial. Although Missouri remains in first place in the SEC's East division, the Tigers need lose only once to give the lead away to South Carolina.
"It's very rare when your backup quarterback can play anywhere close to what your starter can play. I feel fortunate that Maty Mauk has done a good job," Pinkel said.
Franklin is 6-0 as a starter this season, while Mauk is 2-1, with a loss to the Gamecocks that has South Carolina in the best position to overtake the Tigers for a berth in the SEC title game.