What was supposed to be perhaps the last significant test for Fresno State before the Mountain West Conference championship game ended up as a surprisingly comfortable 48-10 win over Wyoming.
Week 11: Top QB performances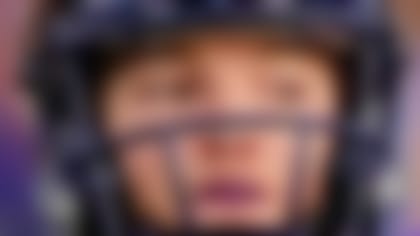 Johnny Manziel and Maty Mauk each tossed 5 TD passes Saturday -- good but not quite good enough to be No. 1 in our top 10 quarterback performances of Week 11. More ...
Those drama-loving Bulldogs, however, couldn't resist a little intrigue and spotted the Cowboys a 10-0 lead before erupting to keep their BCS bowl hopes alive.
Quarterback Derek Carr threw for 360 yards, four touchdowns and no interceptions, with the wealth spread among his top three targets. Davante Adams had a team-high 11 receptions, Josh Harper was tops in yardage with 159, and tight end Marcel Jensen caught two touchdowns.
And while the Carr-led passing attack has been the undeniable face of Fresno State's 8-0 start to the season, it was the defense that delivered arguably its best performance in containing Wyoming quarterback Brett Smith and wide receiver Robert Herron.
Herron managed five receptions for 32 yards, 51 yards under his per-game average, and Smith was 18-of-32 passing for 141 yards, one touchdown and one interception with 12 yards on seven carries.
Safety Derron Smith had the interception and one of six Fresno State tackles for loss on a chilly night in Larramie, Wyo., but the Bulldogs definitely brought the heat.