Fresno State's defense was not stout enough to secure an undefeated season and BCS bowl bid, but it came up with the stop that won the Bulldogs the Mountain West Conference championship Saturday.
Defensive back Dalen Jones intercepted Utah State quarterback Craig Harrison with 58 seconds to play and Fresno State held on for a 24-17 win in the inaugural conference championship game.
Week 15: Things we learned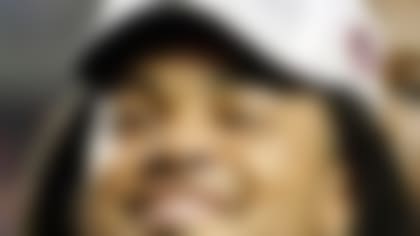 From Auburn RB Tre Mason's record day in the SEC championship game to Blake Bortles' rising draft stock, here are the lessons we learned in Week 15 of college football. More ...
After allowing 62 points and 736 yards of total offense in a loss to San Jose State last week, Fresno State conceded just one offensive touchdown and 304 yards and came away with two interceptions.
That was enough to bolster another prolific passing performance from senior quarterback Derek Carr, who was 36 of 53 for 404 yards, three touchdowns and two interceptions.
Carr has thrown for 4,866 yards and 48 touchdowns against seven interceptions. With intriguing arm strength, accuracy and mobility, the younger brother of former No. 1 overall draft pick David Carr would seem to be a viable option to be selected in the first round of the 2014 NFL Draft.
Redshirt sophomore Davante Adams had nine receptions for a game-high 168 receiving yards and one touchdown, and senior Isaiah Burse had 17 receptions for 132 yards and one touchdown.
Fresno State will play in the Las Vegas Bowl on Dec. 21, where it is likely to face USC. The two teams would meet again to open the 2014 season, when the Trojans host the Bulldogs in their first game under new head coach Steve Sarkisian.