Just when it looked like Fresno State was headed for more of the late-night drama that as become the trademark of its push to bust the BCS, the Bulldogs pulled away from Nevada, 41-23, on Saturday night.
Week 10: Top WR performances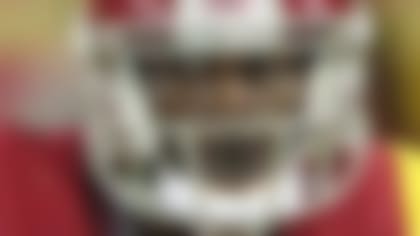 USC's Marqise Lee wasted little time making an impact in his return to action, topping the list of the best WR performances in Week 10 of college football. **More ...**
Quarterback Derek Carr put up his typical gaudy passing statistics -- 39 of 56 for 487 yards, three touchdowns and no interceptions -- but found a new top target instead of redshirt sophomore Davante Adams or senior Isaiah Burse.
Redshirt junior Josh Harper erupted for 253 yards and two touchdowns on 17 receptions, setting up a showdown with the equally prolific passing attack of Wyoming next week.
Junior quarterback Brad Smith has thrown for 2,367 yards and 19 touchdowns with seven interceptions this season. Smith's top target is Robert Herron, who is No. 43 on NFL Media analyst Gil Brandt's Hot 100 list of top seniors.