Former Vanderbilt wide receiver Chris Boyd, who was dismissed from the team earlier this year for after-the-fact involvement in an alleged rape perpetrated by four other Commodores football players, told NFL.com Monday that he has decided to make an early jump to the NFL rather than transferring to another school. Boyd did not participate in the alleged crime, but was later charged by prosecutors with assisting a cover-up attempt. Subsequently, charges against Boyd were reduced to a misdemeanor. While the other four players were expelled from school, Boyd was dismissed from the team and allowed to remain on scholarship while he completes a degree in human organizational development. Boyd (6-foot-4, 206 pounds) made 81 catches for 1,247 yards and 13 touchdowns in two seasons as a Commodores starter. Below, Boyd discussed his decision not to transfer to another school, his preparations for next spring's NFL draft, and more, in a Q&A with College Football 24/7.
What went into the decision to turn pro early?
"I kind of just prayed about it, sat down and talked with coaches and my parents about it. I got all the feedback and reached out to a couple NFL contacts I knew about. Basically, just thought if I was ready to make this jump, and it came down to me just believing in my talents, and also knowing I'll be having my degree from Vanderbilt here in May. I felt like after how everything went, it was just time to move on to bigger and better things."
What other schools did you consider going to?
"Some schools came to mind. Wisconsin was one of them. I have a relationship with their receivers coach. He actually coached me at Vanderbilt before he went to Illinois, then later went to Wisconsin. I thought a little bit about Penn State. I know their receivers coach there, Charlie Fisher. I thought about a couple West Coast schools because they like to throw the ball a lot, but I guess Wisconsin and Penn State were the two I thought about most."
As a fourth-year junior, would you not have had to go a Division II school in order to play next year, under the NCAA's transfer rule?
"I could have gone D-1, because the rule is if you graduate from an institution in four years, you can go anywhere to play your last year. So as long as I would have had my degree, I would have been able to go play anywhere."
Week 13: Things we learned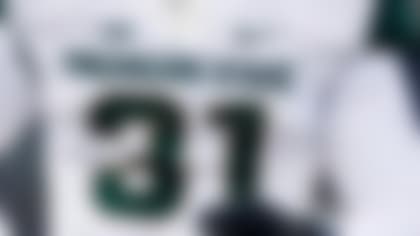 From Darqueze Dennard proving his status as a shutdown corner to an ailing Jadeveon Clowney sitting out, here are the lessons we learned in Week 13 of college football. **More ...**
Do you expect to get a combine invitation, and what would that mean to your ability to improve your draft status?
"My agent (Chris Turnage) said there is a (selection) committee, and there is nothing anyone (else) can do to get me into that, but obviously, I hope to get invited to the combine. That's really important, I know that's a big stage. I've been training my butt off now, trying to get ready. If I got an invitation to the combine, that would mean the world to me. I've worked my butt off. Things didn't end the way I wanted them to. I kind of want to make a new story and start with something good. I've been training, and hopefully I'll get an invite. My agent seems to feel pretty good about it, but he doesn't have a say in it. He feels good about it, so I feel good about it. I understand it's a 12-person committee that decides. That's one reason I wanted to make this decision, kind of let them know, get the ball rolling."
What are you doing to stay in shape for a potential combine invite?
"I have two trainers, currently. I work Monday through Friday, sometimes on Sunday. Mondays and Wednesdays, I work with a track coach who does speed stuff with me, (running stairs), explosion, stuff like that. The other days, I meet with Randy Fuller. He played in the NFL, played at Tennessee State, played in a Super Bowl. He does ladders, footwork, ball drills with me. So I'm still running routes every day and catching footballs. ... I've been making sure I am eating a lot healthier."
Will Vanderbilt allow you to run at their pro day event next spring? What would it mean to participate?
"From my impression, that's what's going to happen. I'll participate there at pro day. All the feedback I've gotten from my coaches and stuff, it seems like they'll let me participate in pro day. That would mean the world to me. I didn't start playing football until high school. It's something that I picked up and it became the love of my life. I would have never thought 10 years ago I would be anywhere close to a pro day. I'm friends with (other Vandy NFL prospects) J-Matt (Jordan Matthews), Wesley (Johnson), all those guys still. We still hang out, we still talk. I'm glad to see Jordan having the success he's having this year, knowing nobody deserves it more than he does."
Is there a particular NFL team you'd like to be drafted by, a dream team?
What feedback have you received about what round you might be drafted in?
"My agent reached out to a couple people, and he came back to me with that feedback. I've just been trying to finish up this last semester of class and focus on workouts. If I would have played this season, I could have held my stock a lot more, but I felt like it was important for me to stay at Vanderbilt and finish my degree from a university like that, than to just go transfer. A lot of it I think has to do with how I do at pro day. If I go out there and I run well, which I plan on doing, I'm trying to run definitely a 4.4, or a high 4.3. I know speed is a big deal, especially with my height. I know if I can go in there and run well and catch well at pro day and have the scouts see that, I think that will help me out a lot."
On his involvement in the rape case:
"I haven't come out and said anything about my side of the story. That's going to help me when people understand what really happened. Everyone is hearing what they read, and a lot of the stuff that's been written isn't even actually true. It's not factual. I think right now it's better for me to not say anything and let this process play out. When the time is right, I'll definitely have a statement."