Once a Heisman Trophy winner from the state of Texas himself, former NFL running back Ricky Williams knows a bit about the increased visibility -- and scrutiny -- that Texas A&M quarterback Johnny Manziel has been experiencing.
Debate: Manziel's off-field antics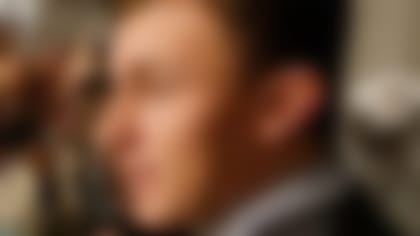 NFL Draft 365 experts contemplate if the laundry list of off-field antics for Heisman winner Johnny Manziel will be a concern for prospective NFL teams. **More ...**
In an interview with FOXSports.com, Williams advised the embattled sophomore to recognize that he's always being watched. And he suggested Manziel's off-field issues were predictable from the beginning.
"You know once you win the Heisman Trophy, there's going to be more attention on you," Williams said. "You are probably not going to be able to get away with all the stuff you got away with before. ... To the media I would say, if the media did their research on who this kid was, nobody would be surprised."
Williams had off-field problems of his own with multiple failed drug tests in the NFL. He's now joined the coaching profession, however, as running backs coach at University of the Incarnate Word.