Florida State quarterback Jameis Winston, the Heisman front-runner, will not be charged with sexual assault, State Attorney Willie Meggs said Thursday in Tallahassee, Fla.
"No charges will be filed against anyone in this case," Meggs said during a news conference.
Winston, 19, a redshirt freshman who has led FSU to a 12-0 record and the No. 1 spot in the BCS standings, had been under investigation in a case from Dec. 7, 2012 -- which will be exactly one year ago on Saturday, the day FSU plays Duke in the ACC championship game.
Winston's attorney, Tim Jansen, distributed a written statement from his client to the media on Thursday after Meggs' announcement.
"I want to thank my family, friends, coaches and teammates for standing by me in a difficult time," the statement read. "I also want to thank the State Attorney's Office for examining all of the facts and reaching a decision in a conclusive manner. It's been difficult to stay silent through this process, but I never lost faith in the truth and in who I am. I'm very relieved I'll be able to continue my education at Florida State and I'm excited I can now get back to helping our team achieve its goals."
Meggs said prosecutors must "have a reasonable likelihood of a conviction" when they file charges and he said they didn't have it in this instance.
He said that while Winston's DNA was a match for DNA recovered from the complainant, there was DNA from more than one male.
"Unknown DNA in a sexual-assault case would be a problem," Meggs said.
Jansen had said that sex between his client and the complainant was consensual.
Meggs was asked if he thought the Tallahassee Police Department had handled this case differently because a football player was involved. "I do not believe so," he said.
But he also said it would have been "somewhat better" if the police had immediately notified his office of the incident last December. Instead, his office was notified last month.
The complainant's attorney released a statement after Meggs spoke Thursday.
"The victim and her family appreciate the State Attorney's efforts in attempting to conduct a proper investigation after an inordinate delay by the Tallahassee Police Department," the statement said. "The victim in this case had the courage to immediately report her rape to the police and she relied upon them to seek justice. The victim has grave concerns that her experience, as it unfolded in the public eye and through social media, will discourage other victims of rape from coming forward and reporting."
At a news conference of his own about an hour after Meggs' ended, Jansen said, "I think justice was served." He said Winston was "falsely accused" and that his reputation took an undeserved hit because "he did nothing wrong."
Jansen said his office interviewed eyewitnesses to what he called "sexual activity" and that they said nothing untoward went on.
During the news conference, Jansen said "people target these athletes," and "motives of some of these accusers comes into question."
Meggs had dealt with this type of situation before. In May 2003, FSU starting defensive tackle Travis Johnson was charged with sexual battery after a female student-athlete accused him of forcing himself on her. Johnson was found not guilty by an all-female jury after less than 30 minutes of deliberation. Johnson was a first-round pick of the Houston Texans in 2005 and played six seasons in the NFL.
Winston is bidding to become the second consecutive redshirt freshman to win the Heisman. He is averaging 290.8 passing yards per game, with 35 touchdown passes, eight interceptions and a 68.8 completion percentage.
Projecting every bowl game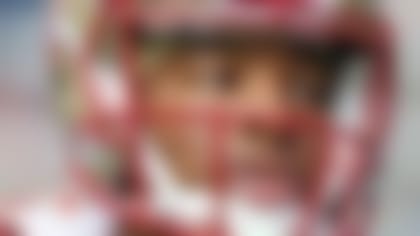 For the first time all season, Alabama has fallen out of the top two in the BCS standings, giving Florida State a new title-game opponent in our latest bowl projections. More ...
Florida State Director of Athletics Stan Wilcox issued a statement after Meggs' press conference Thursday.
"Based on this afternoon's announcement by the State Attorney, Jameis Winston's status as a Florida State University student athlete remains unchanged," Wilcox said in the statement. "We have been respectful, impartial, and fully cooperative in the legal process that has now run its course.
"I will have no further comment on this matter."
Winston has six 300-yard games this season and seven contests with at least three TD passes. He has set a FSU single-season record for TD passes and is third nationally in that category. His yards-per-attempt average (11.0) is second among those who qualify.
Seminoles head coach Jimbo Fisher also released a statement in response to Meggs' announcement.
"As you might imagine, I was pleased to hear that the State Attorney's office exonerated Jameis on the matter," Fisher said. "I'm not going to answer any questions about the situation, but I would like to point out our community and our university is blessed to have really good people in place to review matters like this. I know Jameis is pleased he can focus on being a student at a great university and he's excited about helping our team achieve its goals this year. Right now, we're all looking forward to what we have in front of us on Saturday."
The decision likely removes any doubt as to who will win the Heisman. Voting for the award ends Dec. 9 at 5 p.m. ET.
If the Seminoles beat Duke in Charlotte, they will play in the final BCS national championship game on Jan. 6 in Pasadena, Calif.
Mike Huguenin can be reached at mike.huguenin@nfl.com. You also can follow him on Twitter @MikeHuguenin.