Top-ranked Florida State did its job Saturday night. But second-ranked Ohio State was upset 34-24 by Michigan State in the Big Ten title game, and as a result, the Seminoles are expected to face Auburn in the final BCS national championship game.
Week 15: Things we learned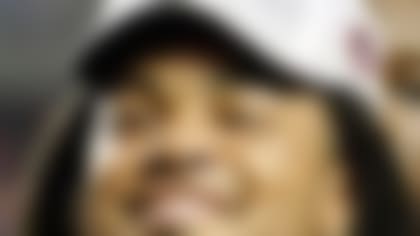 From Auburn RB Tre Mason's record day in the SEC championship game to Blake Bortles' rising draft stock, here are the lessons we learned in Week 15 of college football. **More ...**
Auburn beat Missouri in the SEC championship game, then settled in to watch FSU in the ACC title game and Ohio State in the Big Ten championship on Saturday night. As expected, FSU trounced Duke. But Ohio State didn't get its high-powered offense totally untracked and a shaky Ohio State secondary was exploited again, this time by Spartans quarterback Connor Cook, as the Spartans ended the Buckeyes' title hopes.
The BCS bowl pairings will officially be announced on Sunday night.
FSU would be in the national title game for the fourth time overall and the first since the 2000 season. Auburn would be playing for the national title for the second time in four seasons; the Tigers won it all behind Cam Newton in the 2010 season.
Here are all our bowl projections for the last season with the BCS in place.
There will be four at-large spots in the BCS. Alabama and Ohio State are givens; the question is which bowls take the Tide and Buckeyes. Clemson, Oklahoma and Oregon are the other contenders. BCS at-large candidates must have at least nine victories and finish in the top 14 in the final BCS standings. All three of those teams have won 10 and each almost certainly will finish in the top 14.
Remember that a bowl's tie-in with a league doesn't necessarily mean it will get the third- or fourth-, etc., place team from the league; instead, it means it gets the third or fourth, etc., selection from that league.
BCS NATIONAL CHAMPIONSHIP GAME
LITTLE CAESARS PIZZA BOWL
Check out the best moves of college football cheerleaders in 2013.
Notre Dame has produced numerous outstanding football players, take a look at the top 10 former Fighting Irish that are currently in the NFL.
Mike Huguenin can be reached at mike.huguenin@nfl.com. You also can follow him on Twitter @MikeHuguenin.