After sustaining a torn knee ligament that has ended his season, Florida defensive lineman Dominique Easley will pass on the opportunity to apply for a medical redshirt and will be eligible for the NFL draft next May, UF coach Will Muschamp confirmed Monday.
Under NCAA rules, because Easley played in under 30 percent of his team's regular-season games (three of 12), he could have applied for medical redshirt status for 2013 and returned to play for UF as a fifth-year senior in 2014. Muschamp was clear, however, that the star defensive tackle is moving on with his career.
Things we learned in Week 5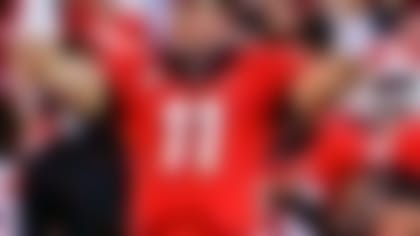 From Georgia's thrilling victory over LSU to USC's loss that got Lane Kiffin fired, here are 43 things we learned about Week 5 in college football. **More ...**
"He's a guy that's had two ACL (tears) and I think that's the best move for him right now, is going to prepare himself for April," Muschamp said. "He and I talked briefly about it, and that's what he wants to do, and I support him 100 percent. He's going to be a productive guy on the next level. ... His tape speaks for itself."
Easley gave some consideration to leaving UF for the NFL draft after last season, but opted to come back for his senior season. At 285 pounds, he is undersized for an interior defensive lineman in the NFL, however his quickness and ability to penetrate gaps in the offensive line is highly regarded among both NFL scouts and SEC coaches alike. Along with athleticism, he will also bring a bit of eccentricity to the NFL.
Easley could also play defensive end at the next level, particularly in a 4-3 scheme that would allow him to operate more on the edge.