The 2014 draft class is expected to feature one of the deepest quarterback pools in recent history. In fact, there has been speculation in NFL circles that the reason E.J. Manuel was the only quarterback selected in the first round of the 2013 draft was because general managers and scouts were looking ahead to a more talented crop of signal callers set to enter the league this spring. While most of the football world has heard endless conversation about the impressive talents and potential of Teddy Bridgewater, Johnny Manziel, Marcus Mariota and Brett Hundley, the prospect generating the most buzz in NFL circles is Fresno State's Derek Carr.
A 6-foot-3, 218-pound senior, Carr has been sensational this fall, completing 69.5 percent of his passes for 3,421 yards with 32 touchdowns and only four interceptions (UPDATE: Carr finished the regular season with a 70.1 percent completion rate, an FBS-leading 4,866 passing yards, 48 touchdowns and seven interceptions). With general managers and scouts clamoring for a signal caller with the talent, leadership skills and football IQ to lead consistent championship runs, the Bulldogs' success under his direction has quietly thrust Carr into the first-round conversation in draft rooms across the NFL. Given the buzz that has been building around his name and game this fall, I decided to pop in a few tapes to see if Carr has the potential to be a franchise quarterback at the next level. Here are my thoughts:
The evolution of the quarterback position at the NFL level requires a signal caller to possess exceptional footwork and quickness within the pocket. Although offensive coordinators aren't necessarily looking for a runner at the position, most prefer a quarterback with the potential to flee the pocket under pressure to avoid sacks under duress. Additionally, the presence of a mobile quarterback allows crafty play-callers to utilize some movement-based passing concepts (bootlegs and waggle passes) that create problems for defenses on the edges.
Carr is a good athlete with outstanding speed and quickness. He has reportedly clocked a 4.56 40-yard dash time at Fresno State and has exhibited terrific short-area quickness and burst within the pocket. Although he rarely attacks the perimeter as a runner, he flashes the agility and running skills to extend plays with his feet as an occasional scrambler. As a result, Carr is a credible threat on movement passes and a versatile weapon capable of executing designed quarterback runs out of empty formations near the goal line. With most NFL offensive systems employing those tactics, Carr is ideally suited to play in the pro game.
Carr is a gunslinger with exceptional arm talent. He has one of the quickest deliveries in the game; he capably makes every throw in the book with zip and velocity. In addition, Carr can change the pace and trajectory of his balls to execute difficult throws down the field. He shows good touch on fade routes and post-corners near the goal line but is a bit inconsistent on his ball placement. Although those errant tosses rarely lead to interceptions, Carr occasionally misfires on throws that should result in easy touchdowns.
Part of Carr's inconsistency on these throws can be attributed to his inconsistent footwork in the pocket. He has such a strong arm that he fails to fully incorporate his lower body into his throws, leading his passes to sail high and wide on occasion. Of course, this is a correctable skill, but Carr must continue to refine his footwork and fundamentals to allow his superior arm talent to shine at the next level.
Ranking the bowl teams' prospects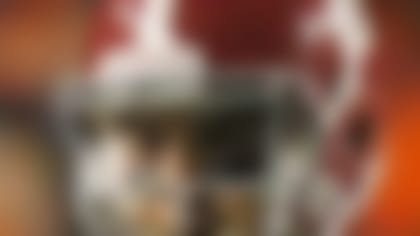 From Alabama all the way down to Navy, Bucky Brooks ranks every bowl team -- all 70 of them -- based on the quality of each team's top NFL draft prospects. **More ...**
Carr is a comfortable playmaker from the pocket. He displays good poise and confidence under duress, and rarely looks fazed by heavy blitz pressure. Carr quickly identifies his "hot" receiver in the progression and releases the ball before the rush gets home. Of course, the Bulldogs' offensive system is predicated on a number of bubble screens and swing passes designed to counter these tactics, but Carr deserves credit for finding the available outlets with pocket collapsing.
Watching Carr operate against a blitz-happy San Diego State defense, I saw tremendous growth in his game from the previous year. He didn't wilt under the barrage of high-pressure tactics employed by the Aztecs. Although he occasionally reverted to the fade-away passes and gunslinger traits that were common in his game as a junior, he exhibited better composure and confidence facing the chaos this season. This represents significant progress for Carr, considering the number of wild and wacky throws he put on tape a season ago under duress.
Carr displays a high football IQ controlling the game from the line of scrimmage. He has a great feel for the offense, and navigates through the pre-snap phase with ease. From passing on the play calls through hand signals to repositioning the backs to solidify protection, Carr orchestrates the operation with precision. Talking to scouts about Carr's work ethic and preparation, I received glowing remarks about his attention to detail. Evaluators raved about his approach to meetings and practice; I believe it shows up in his performance on game day.
Studying Carr's play in big games, I've been most impressed with his ability to make adjustments on the fly. He quickly adapts to the defense's tactics and finds a way to exploit the vulnerable areas of coverage. Of course, the Bulldog coaching staff deserves a ton of credit for crafting solid game plans, but the execution of the offense under the direction of Carr has been superb. He keeps the offense on schedule by making wise decisions on early downs, leading to manageable distances in key situations. This is a concept elite quarterbacks grasp early in their careers, so Carr's progress and development in this area is encouraging.
Big-time players find a way to make plays with the game on the line. Scouts look for this trait in all prospects, especially quarterbacks expected to reverse the fortunes of a franchise. Looking at Carr's performance throughout his career, there is no doubt that he shines in the clutch.
He has consistently made the big play when it was needed, particularly as the senior leader of the Bulldogs. Against Rutgers, Carr made a series of pinpoint throws that helped seal a comeback win in overtime. He delivered in the clutch again against San Diego State in helping the Bulldogs win another overtime thriller.
While a handful of individual plays stood out to me in each of those games, it was the confidence and body language that he exhibited that impressed me the most. Carr seemingly welcomed the pressure of the moment, and delivered when it counted the most. The clutch trait isn't quantifiable, but it is necessary to lead a winning team in the NFL.
Carr has been on the radar of scouts for a little more than a year based on his exceptional production and rapidly improving game. While most pegged the fifth-year senior as a bit of a developmental prospect heading into the season, the buzz has been circulating that some teams are viewing him as a potential franchise quarterback based on his play this season. In fact, I had multiple scouts tell me that he could enter the discussion as a first-round candidate after displaying his talent in front of evaluators at a possible BCS bowl game, the Senior Bowl and the NFL combine. While I still believe he ranks a notch below Bridgewater, Manziel and Mariota, I can certainly see the talent and potential that has scouts buzzing. If I had to issue a grade, I would place him at the top of the second round -- a potential NFL starter in a year or so whose pro comparison could be Tony Romo -- with the belief that he could go much higher in the draft when general managers and coaches take a hard look at his game.