Who says coaching doesn't matter?
I hope that LSU fans have a better appreciation for quality coaching after watching new offensive coordinator Cam Cameron work his magic with Zach Mettenberger. The former NFL head coach and offensive coordinator has helped the senior signal-caller blossom into a star this season by putting him in an offensive system that perfectly suits his game. Most importantly, Cameron has refined some of the fundamental flaws that plagued Mettenberger a season ago while teaching him how to play winning football at the highest level.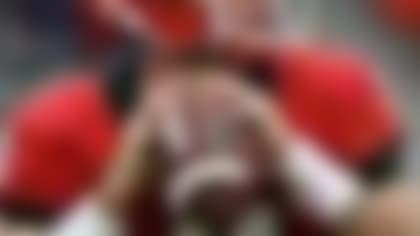 This week's matchups will be a welcome sight for fans of competitive football between elite teams, with the main event taking place in Athens, Ga. **More ...**
With Mettenberger already possessing the physical dimensions that scouts covet (he is listed at 6-foot-5, 235 pounds), I thought I would dig into the all-22 coaches tape to see how much his game has progressed over the past year. Here are my thoughts:
Mettenberger is a traditional drop-back passer with limited mobility and movement skills. He is at his best delivering throws from a clean pocket; he lacks the elusiveness to escape pressure when protection breaks down. Although Mettenberger flashes the short-area quickness to slide, reset and deliver accurate throws, the fact that he is unable to escape heavy pressure by relying on his legs could make him a bit of a liability at the next level. Of course, Mettenberger can overcome his deficiencies by winning the pre-snap phase at the line of scrimmage, but he must be superb in that area to be effective as a pro.
Mettenger is an A-plus arm talent with exceptional strength and range. He excels at pushing the ball down the field on vertical routes to wide receivers Odell Beckham Jr. and Jarvis Landry. Mettenberger has shown excellent accuracy and ball placement on deep throws this season, which is a testament to his vastly improved mechanics and fundamentals. Additionally, he has displayed superb timing and anticipation on short and intermediate throws. Mettenberger has consistently delivered pinpoint throws on in-breaking routes between the hashes, while also capably throwing rope-like throws on deep outs and comebacks to the boundary. Given his ability to make all of the throws required in vertical-based passing games, it is not surprising that the buzz is building about Mettenberger's potential in NFL circles.
One of the weakest parts of Mettenberger's game a season ago was his lack of pocket awareness and poise. He appeared rattled and unsettled within a collapsing pocket, which led to questionable decisions and inaccurate throws. Those miscues haunted the Tigers in 2012, but it appears they are a thing of the past based on Mettenberger's solid performance through the first quarter of the season. Mettenberger has not only stood tall in the face of the rush, but he has quickly identified the hot route or sight adjustment in the face of pressure. This is a significant development for the Tigers' standout because it showcases his courage, awareness and mastery of the offensive scheme. Moreover, it shows his maturation as a game manager and leader of the offense. With accuracy and decision making regarded as key factors in successful quarterback play, Mettenberger's dramatic improvement in those areas gives him a chance to be a franchise player at the next level.
In advance of the LSU-Georgia game, Daniel Jeremiah asked NFL executives which QB -- Zach Mettenberger or Aaron Murray -- has more pro potential. **More ...**
Mettenberger owns a 14-3 record at LSU, but he has yet to deliver a big win for the Tigers against elite competition. He struggled in losses a season ago to Florida and Clemson, and didn't show exceptional poise in key moments. This year, however, Mettenberger has displayed more confidence in critical situations and impressed evaluators with his resiliency after poor plays. This was evident in the Tigers' season-opening win over TCU, where he connected on only 50 percent of his passes, but made several tight-window throws in the second half to keep the offense on schedule. Most importantly, Mettenberger never appeared rattled by his misfires and courageously attempted to make high-risk throws when the progression demanded it. This is not only encouraging, but it reveals the moxie and swagger needed to play at a high level. While Mettenberger will need to continue to display big-game ability against tough SEC competition, he has certainly piqued the interest of NFL evaluators with his confidence, poise and courage under fire this season.
Mettenberger's emergence as a top quarterback has been one of the biggest surprises in college football this season. He has developed into a consistent playmaker under Cam Cameron, and his production is finally matching his exceptional physical tools. Additionally, he has shown the kind of leadership and moxie that scouts covet in franchise-caliber quarterbacks at the next level. Although he has a lot left to prove against a tough SEC schedule, Mettenberger has certainly put himself in a position to join the conversation as a possible early round selection in next spring's draft.