Throughout the month of July, CFB 24/7 has allowed fans to determine the greatest college football play of all time from a 24-play field of great moments in the game's rich history.
Voting closed on Friday, and we have a clear winner: Auburn's Kick Six. Here's a look at how the tournament played out: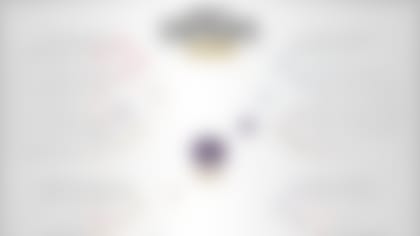 The 24-play field -- and the tournament seedings -- were determined by a panel of CFB 24/7 experts. The tournament had five rounds of voting in a typical bracket style format, with eight great plays earning first-round byes. The plays with the most votes within its matchup at the end of each round advanced to the next round of voting. The plays were divided into four, six-play regions, with the four regions named after legendary coaches spanning the game's early formative years (Knute Rockne) to the modern day (Urban Meyer).
Just missing the cut in the 24-play tournament were Sirr Parker's OT touchdown for Texas A&M against Kansas State in the 1998 Big 12 Championship Game, Miami's third-and-43 conversion against Notre Dame in 1989, Florida State's "puntrooskie" against Clemson in 1988, Tommie Frazier's 75-yard touchdown run in Nebraska's win over Florida in the 1996 Fiesta Bowl and Drew Tate's last-second touchdown pass in Iowa's win over LSU in the 2005 Capital One Bowl.