The nation's most accurate passer will take the field for the last time this season in Monday afternoon's Beef 'O'Brady's Bowl, when East Carolina meets Ohio (2 p.m. ET, ESPN).
ECU junior Shane Carden (6-foot-2, 218 pounds) has completed 71.0 percent of his passes, a figure that leads the nation. And it's not as if he hardly throws the ball: He has attempted 504 passes, tied for fifth-most nationally. He has completed 358 of those attempts for 3,866 yards, 32 touchdowns and 10 interceptions.
Ranking the bowl teams' prospects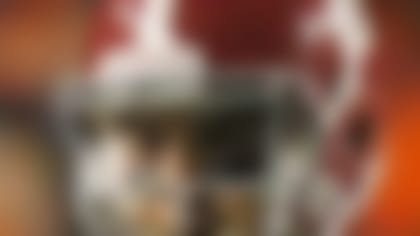 From Alabama all the way down to Navy, Bucky Brooks ranks every bowl team -- all 70 of them -- based on the quality of each team's top NFL draft prospects. More ...
Carden's favorite receiver is junior Justin Hardy (6-0, 186), who would enter 2014 as one of the nation's top dozen senior receivers if the underclass receivers expected to turn pro follow through. Hardy is fifth nationally with 105 receptions and has 257 in his three seasons, a figure that ranks second nationally among current players. Hardy has had at least three catches in each of his 35 career games and has had nine games with double-digit receptions.
Carden has had seven 300-yard games this season, including two 400-yard outings, for the Pirates (9-3). He has had seven games with at least three TD passes, and three games with five TD passes. He has completed less than 60 percent of his passes only once and completed more than 74 percent of his attempts four times. In wins over ACC schools North Carolina and North Carolina State, Carden was 55 of 77 (71.4 percent) for 631 yards, six TDs and one interception.
East Carolina has produced two recent NFL quarterbacks of some renown, Jeff Blake and David Garrard. In addition, former Pirates QB Dominique Davis currently plays for the Atlanta Falcons. Carden should graduate with school records in all the key passing categories. His 55 career TD passes already are third in school history, seven behind Davis and five behind Garrard and 12 more than Blake. He has thrown for 6,982 yards, which is fifth in school history and just 2,047 behind Garrard's school-leading 9,029.
He has a good chance to become the first ECU passer to throw for 4,000 yards in a season, needing 134 yards going into the bowl game. Not bad for a guy lightly recruited out of Houston Episcopal High whose only other offer came from Harvard.
Ohio (7-5) is 29th nationally in pass defense (212.2 yards per game).
Potential draftees to keep an eye on are Ohio cornerback Travis Carrie (5-11, 212), Ohio wide receiver Donte Foster (6-1, 200), ECU linebacker Derrell Johnson (6-2, 264), Ohio offensive tackle John Prior (6-6, 300) and ECU guard Will Simmons (6-5, 342).
Mike Huguenin can be reached at mike.huguenin@nfl.com. You also can follow him on Twitter @MikeHuguenin.