The University of Miami has featured some of the top running backs in college football history, but Duke Johnson might be the best runner to ever don the "U" on the side of his helmet.
Now, I know that statement might draw some quizzical looks from Hurricanes' fans clinging tightly to the memories of Alonzo Highsmith, Melvin Bratton, Edgerrin James, Clinton Portis and Frank Gore scooting across the turf of the Orange Bowl. But Johnson, a 5-foot-9, 196-pound sophomore, is as a good as they come as an explosive playmaker. In only 13 career games, he has totaled 1,133 rushing yards while averaging 7.2 yards per carry. He has produced seven runs of 50-plus yards in only 158 attempts, and has amassed 11 rushing touchdowns.
Davis: Hurricane warning for Florida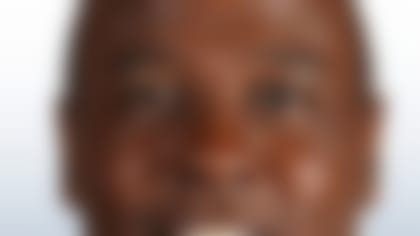 QB Stephen Morris and RB Duke Johnson form a stud backfield duo for Miami, and now they have an opportunity on Saturday to show the rest of the nation, says Charles Davis. **More ...**
Those numbers are stunning, but they pale in comparison to the dazzling highlights Johnson puts on film as the Hurricanes' feature back. He is one of the most dynamic runners I've seen with the ball in his hands, and his penchant for breaking off big plays reminds me of Reggie Bush in his prime at USC. Of course, it is a bit premature to proclaim Johnson worthy of winning college football's top individual honor, but if he continues to churn out 100-plus-yard games on a weekly basis, he will certainly enter the discussion as college football's top offensive player.
I dug into Johnson's All-22 coaches' tape this week to take a closer look. Here's a breakdown of Johnson's game and what makes him such an effective runner:
The mark of a great runner is the ability to spot and explode through creases at the point of attack and beyond. Johnson certainly falls into the category with his superb instincts and vision. He routinely finds seams in the middle of congestion, and displays exceptional stop-start quickness bursting through cracks. Looking at tape from Johnson's freshman season, he frequently acted like Houdini making multiple defenders miss with hard cuts before scooting through holes for big gains. Last week against Florida Atlantic, he continued to display extraordinary vision by slithering through traffic to turn a pair of routine runs into 40-plus-yard jaunts. Johnson's 53-yard touchdown run, in particular, showcased his ability to find a seam in traffic, as he exploded through creases and eluded multiple defenders on the way to end zone. The Hurricanes' running game has gone from good to great since his arrival.
Brooks: Week 2 QB rankings
Bucky Brooks' updated college football quarterback rankings feature dramatic adjustments for FSU's Jameis Winston and Alabama's AJ McCarron. **More ...**
Gone are the days of 3-yards-and-a-cloud-of-dust football, but offensive coaches still prefer running backs who are difficult to bring down in traffic. While most observers view Johnson as a scat back-type based on his remarkable stop-start quickness and elusiveness, I see a hard-nosed runner with deceptive strength and power. Johnson routinely runs through arm tackles in the hole, while also displaying the aggressiveness to finish runs with authority. His willingness to take on tacklers at the end of runs is uncommon for a back that weighs fewer than 200 pounds. Although slamming Johnson between the tackles against loaded boxes isn't an ideal tactic, his toughness, competitive zeal and power make him a legitimate threat as a workhorse runner in a pro-style offense.
Offensive coaches covet runners with home-run speed, but most play-callers would prefer a runner with a combination of explosive agility and stop-start quickness. The game is played within a 10-yard area of the line of scrimmage, which makes it invaluable to have a runner who can explode through cracks in traffic. Johnson is an exciting runner with remarkable combination of quickness, shiftiness and wiggle. He excels at making multiple defenders miss in traffic, while displaying the speed and quickness to rumble through the secondary on the way to a big gain. While gaining nearly 200 rushing yards against Florida Atlantic last week, he frequently made multiple defenders miss in the hole and displayed the acceleration to get to the second level in a hurry when the Hurricanes' front line put a hat on a hat at the point of attack. Johnson looked quicker and more explosive than he did as a freshman, which is a scary thought for defenders around the country.
Runners capable of scoring from anywhere on the field drive defensive coordinators nuts on game day. Defensive play-callers must account for these runners' whereabouts at all times. They have to craft a scheme that keeps a defender in the gap to prevent an explosive runner from squirting through a crack for a long score. Johnson certainly keeps defensive coaches up all night, with his remarkable ability to break off big plays from anywhere on the field. He has already amassed seven runs of 50-plus yards in his brief college career and has a nose for the end zone. Although Johnson doesn't appear to have sub-4.4 speed, the fact he is rarely caught from behind suggests he is a natural playmaker with home-run potential. Factor in his exceptional kickoff-return skills (Johnson averaged 33 yards per return on 27 attempts last season), it is easy to see why the Hurricanes love getting their top playmaker the ball early and often in games.
Johnson might be the most natural pass catcher out of the backfield we've seen in the college football in years. He effortlessly snatches the ball out of the air, while displaying underrated route-running skills on the perimeter. The Hurricanes have started to tap into his versatility and skills by aligning him in the slot, but he will also run a variety of routes from his customary tailback position. Johnson has 28 receptions in 13 career games, making him a weapon in the passing game defensive coaches must account for in the game plan.
Johnson has quickly emerged as one of college football's top runners in a little more than a season of work. While some will dismiss his production from his Week 1 performance against a lightly regarded opponent, the fact he has topped the 100-yard mark in four of the past five games is noteworthy. Johnson has displayed the kind of big-play potential that makes coaches want to hand him the ball 20-plus times a game. If Johnson can terrorize a stingy Florida defense that excels at stopping the run this week, he will not only vault into Heisman Trophy consideration, but remain firmly on the radar of NFL scouts.