A look at the top 10 performances by wide receivers from Week 11:
(Reflects all games that have gone final as of 11 p.m. ET; this will be updated to include late games)
The key stats: Seven receptions for 113 yards and two touchdowns in a loss at Wisconsin
The buzz: It has been a quiet senior season for Hoffman, who was limited by a pulled hamstring coming out of fall camp and, when finally healthy, a run-heavy game plan. But Hoffman delivered his first multi-touchdown performance of 2013, a rare bright spot for the Cougars in the 27-17 loss to the Badgers.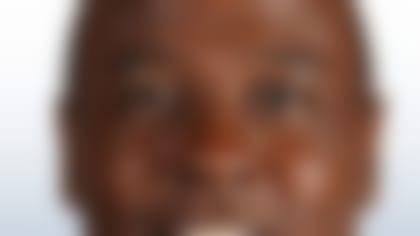 A knee injury continues to bother reigning Biletnikoff award winner USC WR Marqise Lee. It has slowed him down, but Charles Davis says Lee is still elite. **More ...**
The key stats: Two punt returns for touchdowns in a win at California
The buzz: Agholor took returns of 75 and 93 yards to the house, matching the feat accomplished by former Trojans athletic director Mike Garrett in 1965, also against the Golden Bears. Agholor also had a team-high four receptions, covering 35 yards for USC's third-straight conference win under interim head coach Ed Orgeron.
8. Tracy Moore, Oklahoma State
The key stats: Six receptions for 77 yards and two touchdowns in a win over Kansas
The buzz: Moore picked up the slack after top passing game option Josh Stewart went down with a foot injury, as the Cowboys continue to control their own destiny in the Big 12.
The key stats: Seven receptions for 134 yards in a win over North Carolina State
The buzz:Basketball season on Tobacco Road might have tipped off Friday night, but the gridiron Blue Devils won't concede the spotlight just yet. Crowder posted his fifth game this season with more than 100 receiving yards, while Duke improved to 7-2 with a shot at the ACC Coastal crown.
*6. Joshua Sanford, Virginia Tech *
The key stats: Seven receptions for 107 yards and one touchdown in a win at Miami
The buzz: The freshman is really starting to develop a rapport with hot-and-cold quarterback Logan Thomas, posting his second career 100-yard performance in as many weeks. This is Thomas' final season with Virginia Tech, but Sanford will be a key building block in the Hokies' offense for the foreseeable future.
The key stats: Nine receptions for 224 yards and two touchdowns in a win at Indiana
The buzz: Hull became only the third Fighting Illini player to top 200 receiving yards in a game, and his career-high was second only to A.J. Jenkins' 268-yard eruption against Northwestern in 2011.
The key stats: 11 receptions for 189 yards and three touchdowns in a win over Illinois
The buzz: Latimer was key as the Hoosiers broke a three-game losing streak and kept their hopes of bowl eligibility alive. It was Latimer's second career game with three touchdown receptions, as he did the same against Iowa last November.
3. Antwan Goodley, Baylor
The key stats: Six receptions for 80 yards and two touchdowns in a win over Oklahoma
The buzz: Goodley sparked the Bears' statement win against the Sooners by catching a 24-yard touchdown with 13 seconds left in the first half. With Tevin Reese out for the rest of the regular season after dislocating his wrist, Goodley will have to keep delivering at an All-America level for BU to win the Big 12 and perhaps put itself in position to play for the BCS championship.
2. Donte Moncrief, Ole Miss
The key stats: Seven receptions for 149 yards and one touchdown in a win over Arkansas
The buzz: After a bit of a slow start, especially compared to what he accomplished last season, Moncrief broke out for season highs in receptions and receiving yards. Moncrief posted his third 100-yard game of the season, as the Rebels picked up their sixth win and bowl eligibility.
1. Dorial Green-Beckham, Missouri
The key stats: Seven receptions for 100 yards and four touchdowns in a win over Kentucky
The buzz:Could DGB be the next Megatron? The former five-star recruit was unstoppable at the goal line, using his imposing 6-foot-6 frame to snag scores from the 8-, 7- and 7-yard line. His other TD was a 22-yarder.