Florida defensive lineman Dominique Easley will rehabilitate his surgically repaired right knee in Boca Raton, Fla., with a trainer referred to him by former UF teammate and Baltimore Ravens safety Matt Elam, according to FOXSports.com.
Week 11: Things we learned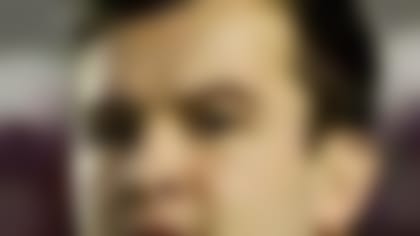 From AJ McCarron being tabbed the nation's most underrated player to Auburn's Nick Marshall outrunning Johnny Manziel, here are the lessons we learned from Week 11. **More ...**
Easley will work with trainer Tony Villano beginning Dec. 1 in preparation for the NFL draft next spring. He tore his the ACL in his right knee in September and underwent surgery last month. Though not expected to be ready to fully participate in the NFL Scouting Combine in February, Easley already has made some progress.
As for Easley's decision to turn pro rather than return to Florida for a fifth year, Easley said, "I figured like it was just my time to go."
Easley (6-2, 280 pounds) is among the most highly-regarded defensive line prospects in the nation, although how well his rehab progresses could have an impact on his draft status. Easley, for one, is unconcerned.
"I love what I do. I'm going to go hard at everything that I do. I don't ever go out there thinking that I can't get better," he said. "I'm  always going to learn and I'm just a hard worker. I'm competitive."
Look for Easley to participate only on a limited basis at the combine, perhaps little more than conducting interviews and having measurements taken. He could do more during a pro day workout or a private workout later in the spring.