The college bowl season officially kicks off Saturday, beginning a stretch of 35 postseason games that feature some very intriguing matchups and a slew of pro prospects trying to make one final game-day impression on NFL scouts.
Here are some things to watch for in Saturday's games:
Royal Purple Las Vegas Bowl
Saturday, Dec. 21, 3:30 p.m. ET
USC (9-4) and Fresno State (11-1) meeting in the Las Vegas Bowl was not an unexpected pairing by any means coming into the season. The top draft prospect entering the game Saturday afternoon, however, is a major surprise.
Trojans wide receiver Marqise Lee entered the year as a Hesiman Trophy candidate and the obvious choice to be the first player at his position off the board in the 2014 NFL Draft.
Instead, that distinction goes to Bulldogs quarterback Derek Carr, who finished eighth in the voting for college football's most prestigious award after throwing for an FBS-leading 4,866 yards and 48 touchdown passes. And with several prominent underclassmen quarterbacks yet to announce their future plans, Carr looks like a lock to be selected in the first half of the first round at the moment. With the bowl game, Senior Bowl, scouting combine, pro day and individual workouts still to come, Carr could boost his stock even higher between now and next May.
But Carr's last outing, a 24-17 win over Utah State in the Mountain West Conference championship game, might have raised a red flag. The Aggies, seventh in the FBS in scoring defense and 12th in yards allowed, intercepted Carr twice and held Fresno State under 35 points for the first time all season.
The USC defense is even more talented, featuring several prominent underclassmen -- safety Dion Bailey, cornerback Josh Shaw, linebacker Hayes Pullard and defensive end George Uko -- who could announce their plans for next season after the game. Its best player is defensive end Leonard Williams, a relentless 6-foot-5, 290-pound behemoth that racked up 73 tackles, 13.5 tackles for loss and six sacks as a sophomore.
With Williams leading the way, they can rush the passer and create panic for the opposing quarterback. That will put the onus on Carr to stay within himself and the offense instead of relying on his arm talent and forcing balls, something he has resisted this season in increasing his completion percentage to 70.1 and throwing just seven interceptions in 605 passes.
Carr has been nearly flawless this season. Even in Fresno State's lone defeat in 2013, a 62-52 loss at San Jose State that denied the Bulldogs a berth in a BCS bowl, Carr was 38 of 50 for 519 yards and six touchdowns. Carr's one interception came in the fourth quarter when the Fresno State defense had already allowed 59 points, the offense pressed into comeback mode.
That was the kind of production associated with Lee during his transcendent first two years at USC, keying its 10-win season in 2011 and setting several Pac-12 receiving records, earning unanimous All-America honors and winning the Biletnikoff Award last season. But injuries, inconsistent quarterback play and indefensible play-calling by former head coach Lane Kiffin have limited Lee to 673 yards, barely half of his freshman production and one-third of that from his sophomore campaign.
And just two touchdowns? Lee had six multi-touchdown games in his first two years at USC.
Yet, Lee (6-0, 195) can begin the process of dismissing his third season as an anomaly, the product of outrageous circumstances unlikely to converge again, with a dominant showing against a shaky Fresno State secondary to give him momentum heading into the draft process.
If anyone can do it, it would be the former three-sport star at Gardena (Calif.) Serra, as exciting as any player in football with the ball in his hands.
Carr may enter the game as the top prospect on the field, but Lee is more than capable of restoring expectations back to where they were coming into the season, albeit via a totally unexpected path.
San Diego State vs. Buffalo
Saturday, Dec. 21, 5:30 p.m. ET
San Diego State played Ohio State in its second game of the season, and Aztecs coaches naturally watched tape from the Buckeyes' season opener against Buffalo.
Ranking the bowl teams' prospects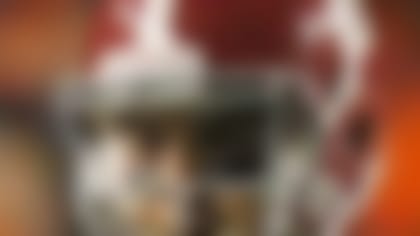 From Alabama all the way down to Navy, Bucky Brooks ranks every bowl team -- all 70 of them -- based on the quality of each team's top NFL draft prospects. More ...
They were impressed by what they saw from Buffalo linebacker Khalil Mack, who had 2.5 sacks, an interception return for a score and nine tackles. "All of us in the first 10 minutes of watching the film started asking who that was because he stood out so much on the film," San Diego State coach Rocky Long said during a school news conference.
Long and his staff never thought they would have to go against Mack. But that happens Saturday, when Buffalo (8-4) meets San Diego State (7-5) in the Famous Idaho Potato Bowl.
"I mean, he's a great player, and obviously he's been predicted to be one of the top guys in the draft," Long said during a Dec. 10 bowl teleconference. "He's one of those guys that you cannot block. And he's got a motor where he goes full-speed all the time."
Mack (6-foot-3, 248 pounds) has been a big-play machine throughout his career, and he has 94 tackles, 10.5 sacks, 19 tackles for loss and five forced fumbles this season. He is the NCAA's career leader in forced fumbles with 16 and should break the career record for tackles for loss in the bowl; he has 75, which is tied with former Western Michigan defensive end Jason Babin, now a starter with the Jacksonville Jaguars.
"You're going to have to make your offensive game plan predicated on trying to slow him down some because he's such an impact player," Long said during the bowl teleconference.
NFL Media analyst Bucky Brooks wrote that Mack could be a top-five pick in the draft because he is "shooting up the charts in war rooms across the NFL."
Other potential draftees to keep an eye on include both running backs, Buffalo's Branden Oliver (5-8, 208) and San Diego State's Adam Muema (5-10, 205), as well as Buffalo wide receiver Alex Neutz (6-3, 205) and three San Diego State players -- strong safety Nat Berhe (5-10, 200), offensive tackle Bryce Quigley (6-5, 300) and fullback Chad Young (5-10, 240).
R+L Carriers New Orleans Bowl
Tulane vs. Louisiana-Lafayette
Saturday, Dec. 21, 9 p.m. ET
Tulane has been a bad program for most of the past decade, so you're forgiven if you haven't paid much attention to the Green Wave of late.
Still, there are two Tulane seniors you need to know about as the 2014 NFL Draft draws ever nearer: wide receiver Ryan Grant and kicker Cairo Santos. You can see both players Saturday night when the Green Wave (7-5) takes on Sun Belt Conference champion Louisiana-Lafayette (8-4) in the New Orleans Bowl.
Grant (6-1, 191) has good size, and though he isn't a burner (his 40 time is in the 4.55 range), he has some burst and is a good route-runner.
He led Tulane and was third in Conference USA this season with 70 receptions and 926 receiving yards. He was tied for second in the league with nine TD catches despite playing much of the season with a hip pointer; he had just 17 catches in the final four regular-season games and eight came in a rout of hapless UTEP.
Tulane has used two quarterbacks this season -- junior Nick Montana, Joe's son, and redshirt freshman Devin Powell. Neither has played all that well, combining to complete just 53.8 percent of their passing attempts for 2,113 yards, 19 TDs and 13 interceptions. Grant still has been productive despite the mediocre quarterback play.
In his midseason update of the top 100 seniors in college football, Gil Brandt has UCLA LB Anthony Barr No. 1 and a previously unranked player in his top 5. More ...
"The sky is the limit for him," Tulane wide receiver coach Keith Williams said of Grant to the New Orleans Times-Picayune. "Even though he's been a great player since I've been here, I think his best football is still ahead of him."
He had 76 receptions for 1,149 yards and six TDs in 2012, his first season as a full-time starter. He was a part-time starter in 2010, then missed all but one game in 2011 with a sports hernia. Grant was in coach Curtis Johnson's doghouse shortly after Johnson took over after the 2011 season, but Johnson now praises Grant for his work ethic, leadership abilities and overall talent.
Grant, who looks to be a mid-round prospect, also will get a chance to further impress scouts at the Senior Bowl.
As for Santos, he's a small guy (5-8, 160) with a huge leg. He is 37 of 43 on field goals the past two seasons (four of his misses have been on 50-plus-yarders), including 19 of 24 from at least 40 yards; he has made four kicks of at least 50 yards, including 56- and 57-yarders. In addition, 75 of his 113 kickoffs the past two seasons have resulted in touchbacks.
Other potential draftees to keep an eye on include Tulane defensive tackle Chris Davenport (6-4, 334), a transfer from LSU who played mostly on the offensive line for the Tigers, and four players from ULL: speedy wide receiver Darryl Surgent (6-0, 185), inside linebacker Justin Anderson (6-2, 232), center Andre Huval (6-2, 285) and tight end Jacob Maxwell (6-4, 240). Also worth watching is Tulane true freshman linebacker Nico Marley (5-8, 180), who is small but hits a ton and always seems to be around the ball. He is the grandson of music legend Bob Marley and the son of Rohan Marley, a former star linebacker at Miami.
ULL likely will be without junior starting quarterback Terrance Broadway, who is recovering from a broken arm.
Colorado State vs. Washington State
Saturday, Dec. 21, 2 p.m. ET
Albuquerque's favorite fictional resident, Walter White, would appreciate the way in which Cougars safety Deone Bucannon ruthlessly racks up tackles and takeaways. Bucannon earned first-team All-America recognition from The Associated Press after totaling 109 tackles with 4.5 tackles for loss and 10 takeaways (five interceptions, three forced fumbles, two fumble recoveries) this season, but his run-support skills are set to be tested.
Junior-college transfer running back Kapri Bibbs has been nearly unstoppable for Colorado State (7-6), ranking second in the FBS in scoring, second in rushing touchdowns (28), and eighth in rushing yards (1,572). Bibbs (5-11, 203) has shown both durability -- 155 carries in a five-game stretch in October and November -- and explosiveness, with five scoring runs longer than 30 yards.
Bibbs will need to open up some play-action opportunities, keep an explosive Washington State (6-6) spread-passing offense featuring wide receivers Gabe Marks and Dom Williams off the field and protect CSU's 100th-ranked passing efficiency defense that is allowing 265 passing yards per game. And if the Cougars' passing game gets going, it means CSU linebacker Shaquil Barrett (12 sacks) is being neutralized.
The Mountain West Conference defensive player of the year, Barrett (6-2, 250) is as productive and disruptive as you can get, but he will have to move well in space to defend against the four- and five-wide receiver sets WSU will use on almost every play.