A decision on whether to charge Florida State quarterback Jameis Winston in a sexual-assault case could come this week, a chief assistant state attorney told the Orlando Sentinel on Monday. Then again, it might not be until next week.
Week 14: Things we learned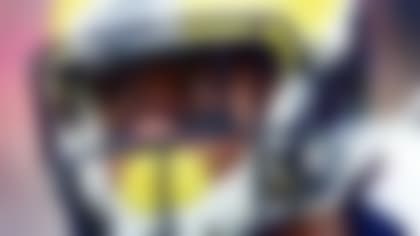 From Jeremy Gallon helping to revive Michigan's offense vs. Ohio State to David Fales outdueling Derek Carr, here are the lessons we learned in Week 14 of college football. **More ...**
"I do think it's going to be, hopefully, by the end of this week, possibly into next," Georgia Cappleman told the newspaper.
Cappleman is the assistant state attorney, working under Willie Meggs, in the Second Judicial Circuit, whose offices are in Tallahassee, Fla.
Cappleman said the state attorney's office was nearly done collecting evidence and that there is at least one more person with whom the staff would like to speak. But she was unsure whether that was possible. Asked whether that person was Winston, Cappleman responded, "I cannot comment on who it is."
Florida State, which ascended to the top spot in this week's BCS standings, meets Duke on Saturday night in Charlotte, N.C., in the ACC championship game.
Mike Huguenin can be reached at mike.huguenin@nfl.com. You also can follow him on Twitter @MikeHuguenin.