Clemson senior quarterback Tajh Boyd is going to leave school with numerous career passing records. He also is going to leave school with a 0-4 record against archrival South Carolina, including a 0-3 mark as a starter.
Boyd tossed two interceptions Saturday night, part of a six-turnover performance by Clemson in a 31-17 loss at South Carolina. Both teams finished 10-2, with Clemson still having a shot at an at-large BCS bid. It was the Gamecocks' fifth consecutive win over the Tigers, their longest winning streak in a rivalry that dates to 1896.
Boyd was 19 of 27 for 225 yards, but he didn't throw a TD pass, just the third time that has happened in his three seasons as the starter. Boyd did score on a 1-yard run late in the first quarter.
In four career games against the Gamecocks, Boyd threw five interceptions and two TD passes.
Week 14: Things we learned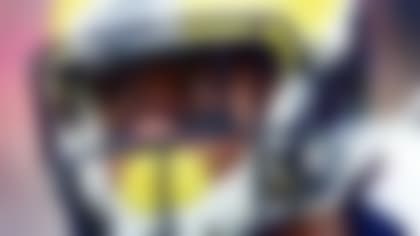 From Jeremy Gallon helping to revive Michigan's offense vs. Ohio State to David Fales outdueling Derek Carr, here are the lessons we learned in Week 14 of college football. More ...
Clemson junior wide receiver Sammy Watkins, who said during the week that he wanted to have a "statement game" against South Carolina, was kept out of the end zone. He had seven receptions for 93 yards, and he also tossed an end-zone interception on an ill-advised trick play on Clemson's first drive.
For the season, Watkins has 85 receptions for 1,237 yards and 10 touchdowns. Watkins has a good shot at breaking the school's single-season mark for receptions (88, by Aaron Kelly in 2007), and he is at least within striking distance of the single-season record for receiving yards (1,405, by DeAndre Hopkins last season). Watkins now holds the school's career record for receiving yards (3,100 yards) and is second in career TD receptions (Watkins is at 25, and Hopkins' record is 27).
Mike Huguenin can be reached at mike.huguenin@nfl.com. You also can follow him on Twitter @MikeHuguenin.