California continues to be ravaged by injuries, announcing the loss of two more starters just before the start of its game against Washington State on Saturday.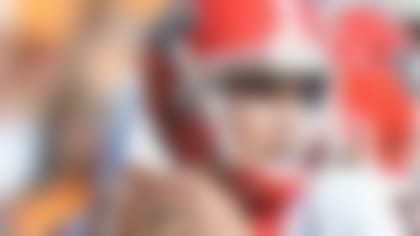 From Georgia's thrilling Aaron Murray-led win to Jameis Winston's throttling of Maryland, here are the things we learned from college football's sixth weekend. **More ...**
Center Chris Adcock is out for the season after injuring his knee in practice on Wednesday. Adcock, a redshirt junior who has started 15 games in his career, including all four this season, for the Golden Bears, suffered a torn ACL and PCL, BearTerritory.net reported.
With backup Matt Cochran sidelined by a high-ankle sprain, Cal will start redshirt senior Mark Brazinski at center against the Cougars.
Safety Alex Logan has taken a medical retirement. Logan started two games this season and posted 11 tackles, one tackle for loss and one interception in his four games.
Cal is allowing 45.3 points per game, third-worst in the FBS, with a defense that bears little resemblance to the unit it hoped to start in head coach Sonny Dykes' first season. Middle linebacker Nick Forbes has not played this season because of a back injury, defensive end Brennan Scarlett is out indefinitely with a hand injury, defensive tackle Mustafa Jalil has been limited by a knee injury, and safety Avery Sebastian broke his ankle in the opener against Northwestern.