Three bowl games are on tap for Friday, with the Military Bowl, Texas Bowl and Fight Hunger Bowl being played. Here's a preview of what to look for in the contests, including the top pro prospects to watch:
Friday, Dec. 27, 2:30 p.m. ET (ESPN)
The nation's highest-scoring tight end over the past two seasons is a guy nicknamed "Gator."
Marshall's Gator Hoskins is tied for seventh nationally this season with 13 touchdowns receptions; that is the most for any tight end in the nation. Last season, he had 10 TD catches for the Thundering Herd, a number that led the nation among tight ends. His final college game comes Friday against Maryland (7-5) in the Military Bowl.
Hoskins (6-foot-2, 242 pounds), whose given name is Harold Jr., plays tight end for the Herd but projects as a fullback/H-back at the next level. He looks to be a third-day pick in the 2014 NFL Draft.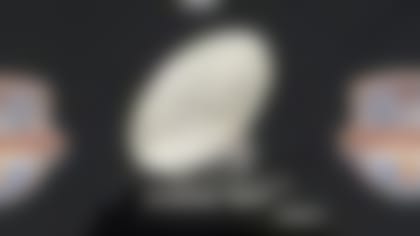 From the game that kicks off bowl season to the grand finale see who the College Football 24/7 experts like to win in every bowl game. More ...
Hoskins knows how to find the end zone: 26 of his 93 career receptions have gone for touchdowns (that's 28 percent). He needs to improve his blocking but could be a weapon at the next level as a pass-catching role player. Hoskins has good hands: He was a high school quarterback in Gainesville, Fla., and was recruited as a defensive back/wide receiver by Marshall.
He has the ability to get deep -- he averaged 16.3 yards per reception this season in Marshall's pass-oriented attack -- and he is adept at getting quickly into his patterns. Along with lining up at the "normal" tight end spot and at fullback, he spent time split wide and in the slot for the Herd.
Hoskins had TD receptions in nine games for the Herd (9-4) this season and also had four games with at least five catches.
Other potential draftees to watch are Marshall nose tackle Brandon Sparrow (6-3, 305) and Maryland outside linebacker Marcus Whitfield (6-3, 250), who has nine sacks this season. There are some good underclassmen in the game, most notably Marshall quarterback Rakeem Cato (6-0, 188), Marshall center Chris Jasperse (6-4, 289), Maryland nose tackle Darius Kilgo (6-3, 310) and Marshall free safety Taj Letman (6-2, 186). Maryland's best player, sophomore wide receiver Stefon Diggs, suffered a broken leg in October.
Friday, Dec. 27, 6 p.m. ET (ESPN)
Minnesota hasn't had a player drafted in the first round since tailback Laurence Maroney went to New England with the 21st pick in the 2006 NFL Draft. Golden Gophers defensive tackle Ra'Shede Hageman could join Maroney as a first-rounder next May.
Hageman (6-6, 311 pounds), who might be the most athletic interior lineman in the nation, plays his final college game Friday when the Golden Gophers (8-4) meet Syracuse (6-6) in the Texas Bowl in Houston's Reliant Stadium.
Ranking the bowl teams' prospects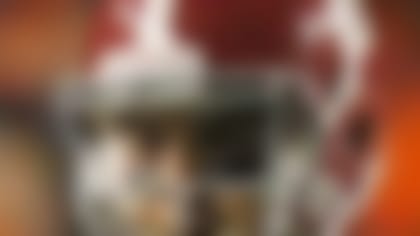 From Alabama all the way down to Navy, Bucky Brooks ranks every bowl team -- all 70 of them -- based on the quality of each team's top NFL draft prospects. More ...
Hageman leads Minnesota with 11 tackles for loss, a figure tied for 13th in the Big Ten overall and second among the league's interior linemen.
Hageman was a national recruit as a tight end out of high school in Minneapolis and switched to the defensive line while redshirting as a freshman in 2009. He has added almost 60 pounds while at Minnesota and has made noticeable on-field progress each season. He is stout against the run and also possesses some pass-rushing skills.
Still, one NFC personnel executive told NFL Media reporter Albert Breer that inconsistency was an issue this season: "He flashes top-10 talent. He's just inconsistent with his motor and his overall play style."
Hageman's versatility and athleticism make him an appealing prospect; he can play tackle in a 4-3 set or end in a 3-4 scheme. In his midseason Hot 100, NFL Media senior analyst Gil Brandt had Hageman as his No. 5 senior prospect nationally.
There is a lot on the line for Minnesota on Friday: Only seven Golden Gophers squads ever have won nine games in a season, and incredibly it has happened just once (in 2003, when Minnesota was 10-3) since 1905.
Other potential draftees to keep an eye on in Houston are Syracuse defensive tackle Jay Bromley (6-4, 285), Syracuse center Macky MacPherson (6-2, 290), Syracuse linebacker Marquis Spruill (6-1, 224) and Minnesota cornerback Brock Vereen (6-0, 202). Two juniors, Syracuse offensive tackle Sean Hickey (6-5, 291) and tailback Jerome Smith (6-0, 226), could turn pro after the game.
Friday, Dec. 27, 9:30 p.m. ET (ESPN)
If Washington junior running back Bishop Sankey and BYU senior linebacker Kyle Van Noy come anywhere close to matching their performances from bowl season last year, the Fight Hunger Bowl could be as sneaky entertaining as any game over the next two and a half weeks.
Van Noy (6-3, 245) delivered a signature defensive performance with 3.5 tackles for loss, 1.5 sacks, a 17-yard interception return for a touchdown, a fumble recovery in the end zone for a touchdown and a blocked kick in the Poinsettia Bowl win over San Diego State last year, while Sankey rushed for a then-career-high 205 yards and one touchdown in a Las Vegas Bowl loss to Boise State.
Both Sankey and Van Noy certainly picked up where they left off last season. The steady Sankey, who received a third-round grade from the draft advisory board, ranks third in the FBS with 1,775 rushing yards and scored 18 touchdowns. An explosive athlete who should seamlessly adapt to both 3-4 or 4-3 schemes, Van Noy has 63 tackles, 16 tackles for loss, four sacks, seven pass breakups, two interceptions and one fumble recovery.
Van Noy will also be tested by Mackey Award-winning junior tight end Austin Seferian-Jenkins (33 receptions for 413 yards, seven touchdowns) in coverage, giving him a chance to climb alongside Anthony Barr of UCLA, C.J. Mosley of Alabama and Khalil Mack of Buffalo as the top outside linebackers in the 2014 NFL Draft.
It would also be worth keeping an eye on Huskies linebacker Shaq Thompson, a converted safety that typifies the new hybrid defender needed to contain the spread, and 1,200-yard rusher Jamaal Williams for the Cougars, two of the top true sophomores in college football.