Scouting prospects from small schools is one of the biggest challenges NFL scouts encounter. While evaluators can certainly assess speed, athleticism and playmaking ability by watching players closely on tape, it is hard to truly project a small school standout's pro potential until he plays against elite competition on the collegiate level. That's why scouts place greater emphasis on the performance of a small school prospect's performance in bowl games against upper-echelon FBS competition.
With buzz building about Buffalo LB Khalil Mack, I thought I would make a trek to the Famous Idaho Potato Bowl to see how the fast-rising prospect would fare in a contest against San Diego State. Of course, I've already studied Mack's previous big games against Ohio State and Connecticut on tape, but I wanted to get an up-close-and-personal view of the Bulls' standout to see if the hype surrounding his talent and potential matched up to what I witnessed in person. Here are my thoughts:
Mack is a freakish athlete with remarkable physical dimensions (6-foot-4, 248 pounds) and movement skills. He overwhelms blockers with his power and explosiveness, particularly his lower-body strength. Additionally, Mack displays above-average short-area quickness and agility. For a man of his size, Mack's agility, quickness and burst is fairly impressive. I would expect him to be one of the top performers in workouts during the spring.
To play good defense in the NFL, defenders work together to stop the run. This not only requires superb gap discipline, but terrific toughness and tackling ability. Mack shines as a run defender for the Bulls. He is strong and stout at the point of attack. He doesn't concede ground in battles against tight ends, and holds his own working against offensive tackles at the line of scrimmage. Although he doesn't consistently use his hands to shed and disengage from blocks, Mack's natural strength and power allow him to routinely get in on tackles near the line of scrimmage. On runs to the opposite side, Mack shows outstanding pursuit quickness from the backside. He weaves through traffic with ease and flashes the acceleration to track the runner down. This is a testament to his athleticism and relentless motor.
Ranking the bowl teams' prospects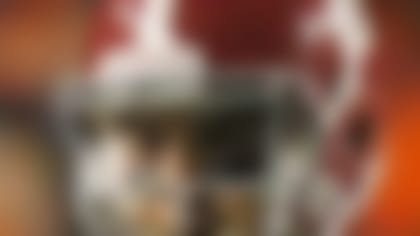 From Alabama all the way down to Navy, Bucky Brooks ranks every bowl team -- all 70 of them -- based on the quality of each team's top NFL draft prospects. More ...
In the Potato Bowl, Mack didn't have many free runs to the running back, with the Aztecs consistently using double- and triple-teams on the standout linebacker. Mack was forced to work through combo blocks (offensive tackle and tight end) and a late-arriving fullback on sweeps to his side. The tactic neutralized his impact and effectiveness at the point of attack, but I was encouraged by his relentless effort attempting to ward off multiple blockers. On runs to the opposite side, Mack displayed the same fanatical effort and superb pursuit quickness that stood out on tape. He chased runners downfield to make touchdown-saving tackles; he didn't take his foot off the gas despite the Bulls facing a significant deficit for most of the game. The overall effort will earn Mack high marks from defensive coaches intent on adding high-motor guys to their respective units.
The gradual shift of the NFL to a passing league has led defensive coordinators to covet linebackers with outstanding pass-rush ability. From attacking off the edge from a three-point stance to looping inside on stunts or blitzes from the second level, premier outside linebacker prospects specialize in wreaking havoc off the edges. Looking at Mack on coaches' tape, I was impressed with his ability to press the pocket off the edge. He routinely walked offensive tackles into the quarterback's lap using a bull-rush or forklift maneuver. Mack's lower-body strength and explosiveness consistently overwhelms blockers at the point of attack, leading to sacks on inside releases when the quarterback stepped up in the pocket. He abused Ohio State repeatedly with this maneuver (2 sacks); it has been his fastball when looking at the rest of his games on film. Against the Aztecs, Mack didn't get many opportunities to get after the passer in favorable situations. The Bulls couldn't get early-down stops, so Mack rarely had the opportunity to pin back his ears and come off the corner with reckless abandon. When he did have an opportunity to rush, he continued to show explosive power attacking blockers at the line. He flashed decent hand skills working off the initial block and gave the necessary effort to quicken the throw in the pocket.
One thing that stood out to me, however, during the contest was Mack's average first-step quickness. He didn't exhibit cat-like quickness off the ball, which is necessary to win consistently in the NFL on speed rushes. While he has been able to win against MAC opponents with finesse moves and upfield rushes, I don't know if he has the sudden burst and acceleration to get home consistently on speed rushes against elite competition.
The hybrid nature of most NFL schemes occasionally requires outside linebackers to drop into man or zone coverage. While some 3-4 coaches will designate a dominant playmaker as a rush linebacker, the majority of 3-4 and 4-3 coaches want an outside linebacker capable of covering tight ends down the seam or executing spot drops in zone coverage. Mack is athletic enough to handle all of the responsibilities associated with the position at the next level. He displays enough awareness to pattern read (defenders will match up with receivers based on route distribution on passing plays), while showing enough speed and athleticism to run with tight ends down the seam. Additionally, he possesses the strength and hand skills to jam tight ends at the line of scrimmage to prevent quick releases into the route. This would make Mack a terrific Sam linebacker in a 4-3 under scheme, while also allowing him to play on the strong side of a 3-4 alignment.
Against the Aztecs, Mack showed the athleticism, versatility and awareness to be an effective defender in coverage. He gained sufficient depth in his drops and made quick breaks on throws in his area by keeping his eyes on the quarterback. Mack;s awareness, athleticism and instincts led to a pass breakup, and put him in position to make a few plays throughout the course of the game. While I don't envision a team using Mack as a primary playmaker in coverage, I do believe his versatility and awareness in coverage would allow him to be an every down defender at the next level.
In the NFL, defensive coaches place a huge emphasis on generating turnovers. The statistics bear out the impact of winning the takeaway battle, so defenders capable of creating turnovers are given priority in the draft room. Mack might be the most disruptive defender in college football history, with an NCAA-record 16 forced fumbles in his career. He has a knack for knocking the ball loose on tomahawk chops as a pass rushre or forceful punches on tackles. Mack's remarkable ability to get the ball out has made him a favorite of NFL scouts searching for playmakers with impact potential.
Watching Mack perform against San Diego State, I walked away impressed with his ability to knock the ball loose. He aggressively attacks the ball when he hits runners in the hole and persistently pokes at the ball when he closes in on the quarterback. Although he didn't register a tackle for loss or sack in the contest, the aggressiveness and takeaway awareness stood out to me in his performance.
The buzz has been building around Mack since he burst on the scene with a spectacular junior season. Last year, I had an AFC South scout tell me that the Bulls' standout would've come off the board no later than the second round if he had entered the 2013 draft. He went on to tout him as a "disruptive" playmaker with the tools to be a great player as a pro. Now, I was surprised at that assessment based on his low profile, but Mack has more than lived up to his reputation this season. He has played very well in games against top competition (Ohio State and Connecticut), while also dominating MAC competition as a disruptive force off the edge. Additionally, he has a sustained track record of producing big plays (he's NCAA record-holder in forced fumbles and is tied for the tackles-for-loss record), which are a critical part of the evaluation of small-school players.
After watching countless hours of tape and taking in his performance in the Idaho Potato Bowl, I believe Mack is a first-round talent with tremendous potential. While I don't see him as a franchise player in the mold of Von Miller, I believe he can be a cornerstone player on an elite defense with other established playmakers. If I had to point out an example, I would cite the San Francisco 49ers' Ahmad Brooks as an ideal comparison. Sure, Aldon Smith, Patrick Willis and NaVorro Bowman garner most of the headlines when observers discuss the 49ers' suffocating defense, but insiders understand and respect the contributions of Brooks to the unit. I see Mack playing this role for a team in need of a sidekick for a veteran edge player. Therefore, I don't believe Mack is a top-10 talent, but a late first-round pick with the potential to become a difference maker on a defense with a few key contributors already in place.