Oregon State wide receiver Brandin Cooks has the edge on Marqise Lee this season, breaking Lee's Pac-12 record for receptions, claiming the All-America honors and Biletnikoff Award that Lee held last season, and moving ahead of his fellow junior in the eyes of some West Coast scouts.
But should both declare for the 2014 NFL Draft, as expected, NFL Media analyst Bucky Brooks is confident Lee will be back ahead of Cooks by next May.
"He made Robert Woods a non-factor," Brooks said, referring to last season, when Lee outproduced Woods at USC by 42 receptions and 875 yards, more yards that Woods actually gained in his final season as a Trojan. Woods is currently in his rookie season with the Buffalo Bills.
Lee's college finale may well have been his sensational performance in the Las Vegas Bowl last Saturday, when he had seven receptions for 118 yards and two touchdowns and looked like the dominant force he had been for his first two seasons.
That outing reinforced Brooks' assessment that Lee (6-foot, 195 pounds) is a game-breaker without equal in this draft class.
Ranking the bowl teams' prospects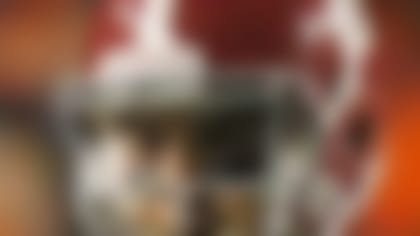 From Alabama all the way down to Navy, Bucky Brooks ranks every bowl team -- all 70 of them -- based on the quality of each team's top NFL draft prospects. **More ...**
"At the end of it, Marqise Lee will be the best receiver in the draft when it comes to playing because he is so explosive," Brooks said. "He has the ability to score from anywhere on the field. We got a glimpse of how special he was in the Vegas Bowl when he was healthy. You saw the Marqise Lee that lit up everyone in 2012. I think he has the ability to be a difference-maker for any team in any role at the next level."
That was most evident on a simple crossing route where Lee raced through the Fresno State defense and cut upfield for a 40-yard touchdown, doubling his scoring output from an injury-riddled and often dysfunctional season where USC went through three different head coaches.
"There are few people that can do what he does with the ball in his hands, and I'm including Sammy Watkins and Brandon Coleman and all these other receivers out," Brooks said. "I believe he is a little different than everyone else."
Even if Lee's production pales in comparison to his challengers this season, his abilities are second to none.