For NFL Media analyst Bucky Brooks, it's Teddy Bridgewater, Johnny Manziel, then all the rest.
"I would lump Teddy Bridgewater and Johnny Manziel as 1A and 1B, depending on what offense you have. Then after that, you have a clump of names that kind of go together," Brooks said. "You have Blake Bortles, you have Derek Carr, you have Zach Mettenberger, you could even throw in AJ McCarron in that clump, and it just depends on what you're looking for. Blake Bortles has a lot of upside, Blake Bortles could be the franchise guy that you're looking for. I just don't believe he's a finished product at this time. I think Derek Carr likewise has a lot of talent, a lot of ability, has been very productive in that system. The biggest thing with Derek Carr that you're looking at is pocket poise. ... Can he handle performing well in a chaotic pocket?"
Brooks told the station that Bridgewater's versatility for any offensive system makes him a shade better as a prospect than Manziel, because Manziel's skill set may require "a creative offensive coordinator willing to build around the strength of his game."
Even without Oregon's Marcus Mariota, who opted to remain in college for another year, it's a deep class of quality quarterbacks. However, none of them quite rates as a star-ready talent such as Andrew Luck or Cam Newton, Brooks said. Rather, it could be a couple of years before anyone, including the clubs to draft them, has a clean read on the potential of the quarterbacks in this draft class.
Underclassmen for 2014 draft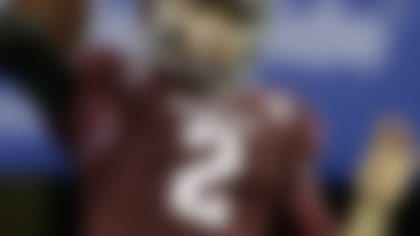 Take a look at the list of players who have announced their intentions to apply for early entry into the 2014 NFL Draft, including Texas A&M QB Johnny Manziel. **More ...**
"Teddy Bridgewater is like Aaron Rodgers to me," Brooks said. "Aaron Rodgers entered the league at 6-2, 202 pounds. He was a guy that I graded as a bottom-of-the-first-round player. It took him a couple years in the league before he found his niche, then he (went on) to be an NFL MVP. ... I think Teddy Bridgewater's a fascinating player, he's just not in that Andrew Luck category."