Now that's more like it, Brett Hundley. The UCLA quarterback bounced back from two disastrous performances to throw for 273 yards and two touchdowns and rush for 72 yards and two touchdowns in a workmanlike 45-23 win over Colorado on Saturday evening.
Hundley, the redshirt sophomore who was being discussed as a potential franchise signal-caller before being battered by the talented defenses of Stanford and Oregon, struggled for most of the first quarter before hitting wide receiver Devin Fuller for a 76-yard scoring strike. That long pass, the kind that had disappeared from the offense in recent weeks because of the struggles of a young offensive line and Hundley's accuracy issues, clearly sparked the Bruins.
Week 10: Top QB performances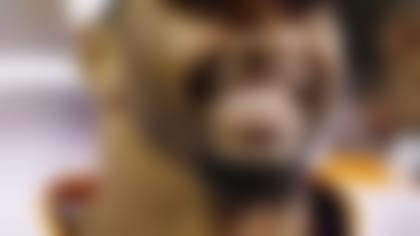 Clemson's Tajh Boyd played barely more than one half against Virginia but put up monster numbers in the top QB performance in Week 10 of college football. **More ...**
The other welcome development was Hundley's willingness to use his legs, both on designed runs and when the pocket broke down, including a memorable 15-yard gain after shaking off a sack.
Those two attributes make the UCLA spread offense that much more difficult to defend, forcing a struggling Colorado defense to account for every inch of the field.
Now, the Buffaloes won't be confused with the Cardinal or Ducks on defense, allowing an average of 48.8 points in Pac-12 play, but there was a visible confidence with Hundley that was not evident in previous weeks.
That attitude will need to carry over for games against Arizona, Washington, Arizona State and USC to close the regular season, as UCLA cannot absorb another loss and still expect to play Stanford or Oregon in the Pac-12 title game. But for three-quarters of this game, all was right with Hundley again.